» Education
Attention Students & Educators!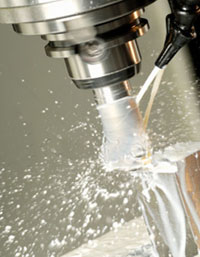 BobCAD-CAM is proud to announce the all new Manufacturers of The Future campaign for schools, teachers and students everywhere! The goal of this program is to provide teachers and students with the latest in CAD Design and CAM machining software technology at costs that can easily fit into your budget.
This program includes special pricing that works for schools as well as for students that want a powerful CAD/CAM solution as they enter the work force. Our class-lab software packages include training tutorials and video instructional materials that are aimed at creating professionals with the skills required to enter the manufacturing industry successfully.
Key Benefits
CAD/CAM Software that is easy to teach
School Software packages come with Training Videos
Students pick up on it faster because of incorporated Wizard Technology
Support & Training for teachers is FREE
Students can access CAD/CAM software at prices they can afford
---
For more information click the buttons below to check out our Student Zone and Instructor Cafe.
Ready to get started? Contact us today for more information.
---
Contact Kevin Hughes | Educational Division Director Toll Free: 877.262.2231 x168 International: 727.442.3554 x168 [email protected]
---
Success Stories
Vincennes University
"Saturday, February 26, 2011 was our Annual Indiana Statewide Machine Trades contest. Once again, it was a great success. We had contestants from eight different vocational schools from across the state participate. Everyone went home a "winner" and all contestants received a prize for participating, as well as those for winning in their respective categories. All contributors were acknowledged in the Awards Program at the Awards Banquet." BobCAD-CAM's donation is a very big part of that success. Without the help of your company and others like it, this event would not be possible. Everyone associated with the contest sincerely appreciates your contribution to tomorrow's machinists and toolmakers. Scott Wallace – Vincennes University
---
Virginia Tech School of Architecture + Design
"While being a CNC programmer at Maco Tool Inc. in Christiansburg Va., I had been using BobCAD-CAM in a job shop environment for several years. When I made the move to the Virginia Tech's School of Architecture + Design, I was wondering what kind of CAD-CAM software package that would be made available to me, the rest of the shop staff, and the students that use the metal and wood shops. Come to find out, the shops had been using another type of CAM software but only had one license seat available. With all of the shop staff interested in using the software, just one license seat would not suffice and to buy more license seats for that particular software would have been very costly to the school. That's when I decided to contact Kevin at BobCAD-CAM and ask about educational pricing. Kevin got me a quote and I was able to show it to the school's director the same day and get approval to purchase. With there being other shops on campus, Kevin was also able to offer the same great deal for the metal shop in the Physics Department. We seated 7 computers altogether and are programming 3 Proto Trak Mills, a Proto Trak Lathe, a Centroid M400 controlled knee mill, a TechnoCNC 5496 Wood Router, and a Hypertherm CNC Plasma. With the help of the video training series and what I know about BobCAD-CAM, training the shop staff has been painless and well excepted. With the versatility that BobCAD-CAM provides us, the shops have become a greater asset to the School of Architecture + Design." Metal Shop Technician | Matt Tolbert – Virginia Tech School of Architecture + Design
---
Cleveland Industrial Training Center
"We at Cleveland Industrial Training Center, have been teaching CNC machining since 1993. About 4 years ago we integrated CAD/CAM BobCAD) training into our CNC program. After evaluating many other CAD/CAM products we chose BobCAD. BobCAD offered great support and service, their software both CAD and CAM, produced quality results, the price was pleasing, but most of all it is an easy teach/learn product." T. C. I Instructor | Cleveland Industrial Training Center – Cleveland, OH
---
Waukee High School
"I would like to express my appreciation for the outstanding customer service I've gotten from tech support over the last several days. As a high school teacher I wanted to make better use of my CNC equipment and was encouraged by the support I've gotten in the past. Your support representatives proficiency, manners, and easy temperment made working through my software problems far easier than I could have imagined. His communication was prompt, he was patient with my learning, and provided excellent feedback verbally as well as on email for my difficulties. If you are handing out awards around there- my vote would certainly go for him. I have several activities/plans we've started that the kids are enjoying. Many thanks." A continually satisfied customer | K. Tow – Waukee High School – Waukee, IA (10 seats- 3 cnc machines, 70-80 students per year)
---
University of Michigan Medical Innovation Center
"Greetings, my name is Saagar Patel and I am a biomedical engineer who works for the University of Michigan Medical Innovation Center. I am writing this letter as a testimonial for how well BobCAM for SolidWorks™ has worked for us. We work with a fair amount of students in our shop and it is important for us to teach them how to use CAD/CAM software. The BobCAM software is incredibly intuitive to use and can be learned fairly quickly. It works directly in SolidWorks™ so it allows us to go from part file to g-code very quickly. The online webinars are great because they cater to a wide variety of skill sets. The lecturer always starts from the beginning and moves at a pace that is easy to follow. Aside from the actual software, the customer service has been fantastic. Of the 4-5 different CAM software companies we investigated, BobCAM was the only one to call back to see how the demo trial went and how we liked the software. Even after purchase they would call just to make sure that everything was working okay. Overall, we are very happy with our purchase of BobCAM." Biomedical Engineer | S. Patel – University of Michigan Medical Innovation Center
---
The Foundation for Theoretical and Application of Science, Engineering and Mathematics, Inc.
"Just wanted to say thank you for all your help. I have been watching the training videos to get used to BobCAD-CAM. I find the training videos to be informative. The individual modules provide exceptional detail about the use of the commands." "With the help of BobCAD-CAM, we are looking forward to providing exceptional machining assistance for teams that did not have such support. By providing such support, it is our goal to raise the awareness and interest of the students about manufacturing careers." Razwaan Arif – FFTASEM, Inc.
---