THE DOWNLOAD SPECIAL!
Download Your FREE Demo of our Powerful & Affordable CAD-CAM Software and get your choice of training videos with any CAD, Mill or Lathe product you buy next week.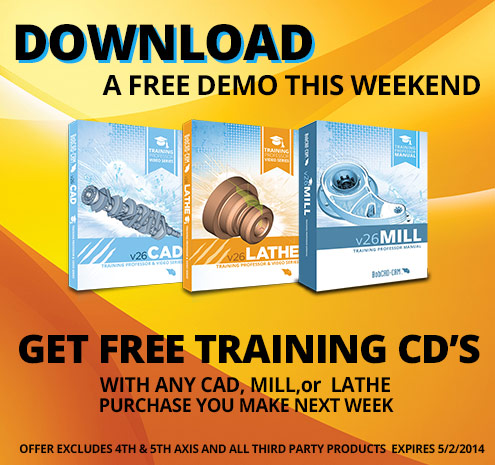 Client Testimonials
BobCAD-CAM has been a perfect fit for our needs in programming both 2D and 3D milling operations.
Production Design Services, Inc - West Carrolton, OH
Our Customers include: