Tech Tuesday is a weekly blog that addresses some of the most common questions and concerns that I hear throughout the previous week from users of BobCAD's CNC software. Both customers and future customers are more than welcome to leave a comment on what they would like to see covered for the following Tech Tuesday. If you missed last week's Tech Tuesday, click here.

Have you ever been handed a part print that you couldn't draw? It just happened to me last week! I thought it would be easy but got stuck right away. No matter what I did, I would get to a point where I couldn't get any further. I kept working on it, determined to get it right. These are the things I took away from struggling through my first design in BobCAD's CAD software.

Workflow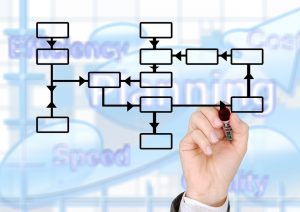 After being handed this print, admittedly I was clueless. I didn't know the order to do things or what steps to take. Things got messy, really fast.

I learned to start with the outermost boundary by drawing a rectangle. Next, I used BobCAD's Line Parallel off the walls of the rectangle to define hole locations. Doing similar tasks & grouping like-functions made things much easier. Working in a top-down, left to right manner allowed me to focus on what my next step was without getting frustrated. Following this workflow afforded me greater success in less time.

Learning Phase
Repetition is the father of certainty. Translation, the more you do something, the better you become at it. Success doesn't always happen overnight. If you take the time to practice, you'll get more comfortable and faster with the software.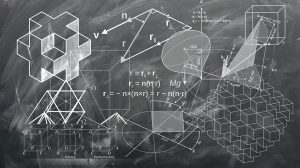 When I was using the evaluate tools, I noticed I was out of tolerance. So, I fixed that and then started the file over, just to practice. To track my progress, I drew the part 2 more times. The first time it took me 10 minutes to complete. The second time only took 7 minutes, which for me was fast!

Wireframe (2D) to a Solid (3D)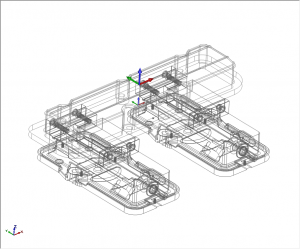 I now had a sketch made up of lines and arcs & not a clue how to bring that into the world of 3D. I did what most of you would do when in a pinch, I went to the BobCAD-CAM YouTube page. It was there that I found a TON of information and even found what I needed to turn my wireframe into a 3D solid model!

BobCAD is very active in social communities like YouTube and Facebook. I found this very helpful in the learning process and recommend you check them out.

The Takeaway
I chose to draw a part that was challenging to go from paper to 3D in CAD. As I established a workflow, things got much easier; almost automatic. When I got stuck, I turned to BobCAD's YouTube channel and found a Quick Tip that helped me complete my part.

What did I learn? That the software is very powerful! If there was a weak link, it would be me not taking the time to learn the right steps and workflow that I outlined above. If you're struggling on a project, need help and time is of the essence, why not sign up for one of our many training options? Thank you for reading another wonderful Tech Tuesday; see you next week!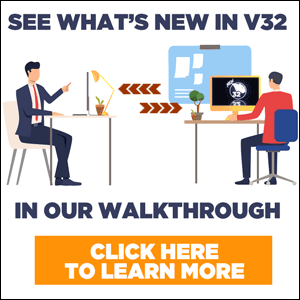 You're one click away from subscribing to BobCAD's YouTube channel. Click the link below for tips, how-tos and much more!


BobCAD-CAM has provided CAD-CAM CNC Software products to the global manufacturing industry for over 30 years. BobCAD-CAM software can be found to increase CNC productivity for many applications in aerospace, automotive, production manufacturing, mold making, general machining, woodworking as well as the medical manufacturing industry, consumer products, musical instruments, custom fabrication, defense industry and many others due to the products ability to automatically generate NC programming code for such a wide variety of CNC controllers. BobCAD-CAM software is also found in educational institutions throughout the world as well as independent hobby home use. Products include machining technology for 2, 3, 4 & 5 Axis CNC Milling, Routing, Waterjet, Plasma and Laser machines as well as 2 Axis CNC Lathe. BobCAD-CAM is modular allowing shops to start off at a reduced technology level and add technology as it is needed including an add-on, BobART, for artistic machining. Unique technology includes adaptive high-speed machining multiaxis milling and routing which is a first in the world of CAD-CAM software. BobCAD-CAM also provides a variety of quality training products that include regional and online training classes or private sessions tailored to specific applications. Professional certification and multi-tiered support solutions are available. Contact BobCAD-CAM directly for more information at 877-262-2231 or 727-442-3554.