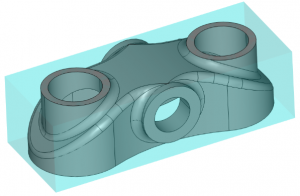 In this example, we will walk you through the top X options you want to know about for Advanced Roughing.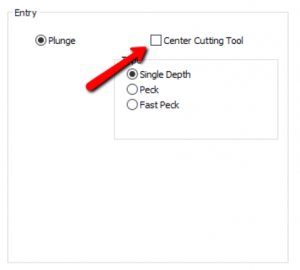 Uncheck this option that's found on the leads page. This will keep your tool from plunging into your stock.

For example, we have 2 holes on either side of our part. With this option checked, the tool will plunge into those pockets.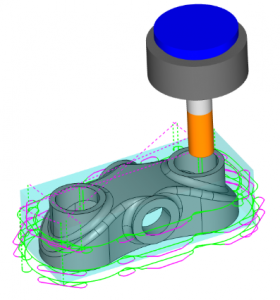 With this option unchecked, the toolpath will avoid plunging into the holes.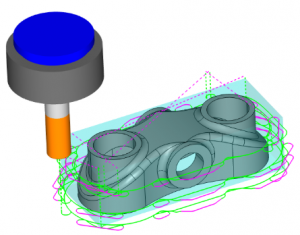 Intermediate Steps
When roughing with high-speed adaptive-style toolpaths, 2X diameter depth of cut (DOC) is common. Because of the more aggressive depth of cut or what BobCAD refers to as step-down, additional stock is left on the part.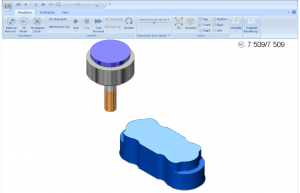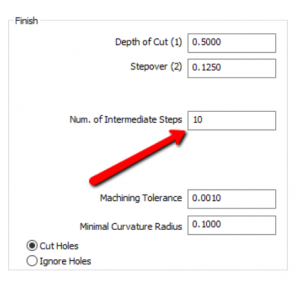 By changing out Num. Of Intermediate Steps from 0 to 10, additional "step-ups" will be calculated to clean up this additional material.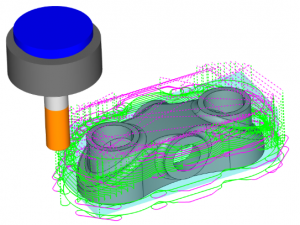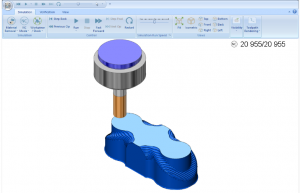 If we look at our stock, you can see that the toolpath is going all the way to the bottom. So, what's left to hold onto?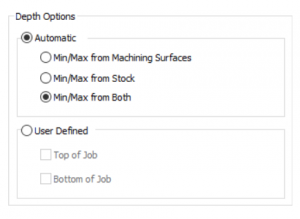 Using BobCAD's depth options, you can control what Z Level the toolpath creates by either the model surfaces, the stock geometry or both. The default value is set to both, which is why we see the toolpath to cut all of the stock in Z.

Let's change this option to min./max. from machining surfaces (the surface and solids we selected for the machining feature).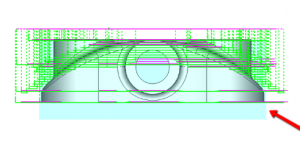 You can see now the toolpath stops at the end of the selected geometry, leaving the stock below those surfaces unmachined.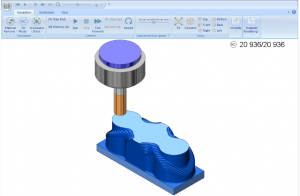 Thank you very much for reading 3D Advanced Roughing Toolpath in BobCAD's Mill Professional CAM Software. Don't forget to sign up for the newsletter and get blogs like this one delivered to your inbox when they publish!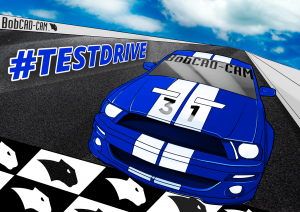 To see how BobCAD's latest CAM software can cut your programming time in half, take a Test Drive of V31 by downloading a demo and then schedule a one-on-one screen share with our CAD-CAM specialists to get a personalized demonstration of the software. Rather connect instantly? Call us at 877-838-1275.

You're one click away from subscribing to BobCAD's YouTube channel. Click the link below for tips, how-tos and much more!

To see if BobCAD's Mill Turn software is right for your shop,