Tech Tuesday is a weekly blog that addresses some of the most common questions and concerns that I hear throughout the previous week from users of BobCAD-CAM software. Both customers and future customers are more than welcome to leave a comment on what they would like to see covered for the following Tech Tuesday.

If you aren't doing multiaxis machining right now, there's a strong possibility that you may be in the future. Users that are running complex machines or part geometries will find that utilizing a 4th or 5th axis will greatly benefit them in both the short and long run of things. The benefits of multiaxis include the following:

-Reduce programming time
-Improve surface finish
-Reduce cycle time
-Increase capabilities
-Take on more complex jobs


Best used by:
-4 & 5 Axis Machining Centers, Mill Turn and CNC Routers
-Prototyping, Motorsports, Aerospace, Medical, Oil & Gas and Much More!

Tool & Die shops that machine complicated surface use the Multiaxis surfacing toolpaths to drive toolpath along surfaces in ways that you just can't with other toolpath options. Mold Shops that run 3, 4 & 5 axis machines use Multiaxis toolpaths to stub up on tool lengths, program undercuts or parts with a negative draft. They also use the 4 and 5 axis tilting options to machine holes locations that are on compound angles eliminating the need for multiple setups among other advantages. The following are some key BobCAD-CAM multiaxis features that users will really find useful:

Undercutting
Use your T cutter, lollipop or other specialty tools to break edges, machine negative drafts and other undercut geometry.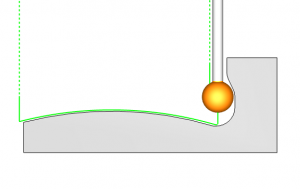 3+2 Machining/5 Sided Milling
-Use index systems to orientate your part for 5 sided machining.
-Copy and paste features between setups to maximize programming efficiency.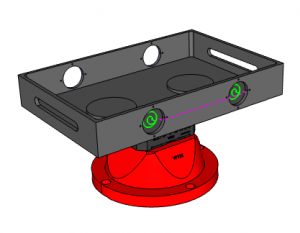 Subscribe to BobCAD-CAM's Tech Tuesday Blog
Join your fellow machinists. Get the latest Tech Tuesday CAD-CAM articles sent to your inbox. Enter your email below:
4 & 5 Axis Drilling
Drill holes on any angle or compound angle using Multiaxis drilling. BobCAD's CAM software automatically detects rotation angles to accurately program holes based on your model.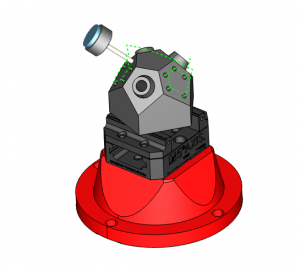 4 Axis Simultaneous
Program and machine simple and complex 4 axis parts that require off-center cutting.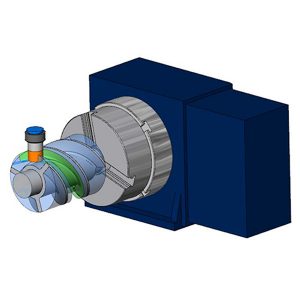 5 Axis Simultaneous
Fully unlock your machines true potential, easily program components that require 5 axis simultaneous motion.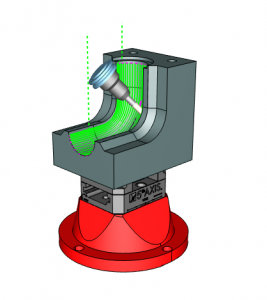 Machine simulation:
A huge benefit of our multiaxis packages is built-in machine simulation. Having machine simulation allows you to visualize your part moving in your exact machine, making it easy to spot collisions or unwanted deviations to your part. A few other benefits of machine simulation from BobCAD are:
-Calculate cycle times & gain toolpath/operation/sequence analytics
-Eliminate costly programming mistakes, gouges & collision errors
-Visualize the machining process, fixture orientation & machine movements
-Machined part deviation analysis (represented with different colors for easy visualization)
-Origin tracking: The Move List Coordinates now offer the ability to have different settings for Standard, Indexing / Positioning, and Multiaxis Simultaneous Motion outputs (exclusive to V31).

Owning BobCAD-CAM:
BobCAD-CAM's product line is mainly sold as an upgraded product. This means you purchase the current version and when the next version is released you can elect to upgrade. If you choose not to upgrade at that time, it's ok there aren't any penalties. Our modular software also makes it so users can add-on to their packages as needed. For example, if you are doing simple shapes, then you may have our Express package. In the event you get a more complicated part, you can move into higher tiers, like our Premium package. BobCAD's upgrade program provides a lot of flexibility to users, serving their exact needs. We have both the Advantage Plan and Upgrade License for your convenience. Our Advantage Plan is a comprehensive program that is cost-effective & allows our members to receive phone and email support, software upgrades, updates and software enhancements without additional costs during the protection period. The plan is an annual, 12-month plan that starts on your purchase date and can be renewed yearly. An Upgrade License is for customers who want to upgrade their license to the latest release when available.
What's the difference?
Upgrade: A BobCAD-CAM "software upgrade" means a major, standalone version of a software product. Such products are usually something you purchase. BobCAD-CAM upgrades are sometimes also called "Add-On Modules". For example, BobCAD-CAM 5 Axis Pro is an upgrade that is available for BobCAD-CAM.

Update: A "software update" updates a major (reference release) version of software, but does not upgrade it to the next major version (if one exists). Software updates are made available via download from the BobCAD-CAM Knowledgebase and typically provides fixes and enhancements to the stability and compatibility of your BobCAD-CAM Software. For example, BobCAD-CAM provided the BobCAD-CAM Build 2749 as a software update to BobCAD-CAM V31.
Key differences
A software update is usually downloadable free of charge with an active support subscription; a software upgrade usually is not.
A software upgrade usually increments the "Version" number of a product (for example BobCAD-CAM Version 31; a downloadable software update usually increments the "build" number (for example, BobCAD-CAM Version 31 Build 2749).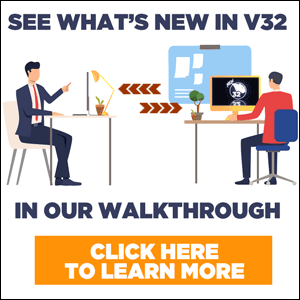 You're one click away from subscribing to BobCAD's YouTube channel. Click the link below for tips, how-tos and much more!