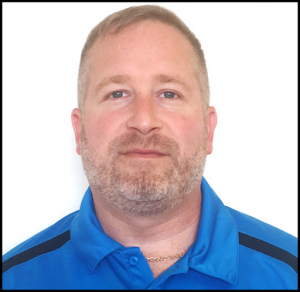 Clearwater, FL — (www.bobcad.com) — BobCAD-CAM is solidifying their quest for excellence in the CAD-CAM market by appointing Alex Cole as their new Director of Partner Products & Technical Services. Mr. Cole is passionate about industry-leading manufacturing technology, compiling over 21 years of experience in Tool & Die, Drafting & Design, 2-5 Axis Milling & Turning as well as many other manufacturing technologies. His new role is as follows:

Partner Products Division
Directing the Partner Products team to find, evaluate, and onboard new distribution partners around the world. Reviews and handles escalated contract negotiations. Oversees the support, training and maintenance of existing distribution partners. Directs and oversees the creation of educational programs and sales efforts. Maintains quality standards and goals.

Technical Services Division
Oversees and implements best practices to improve the quality of service delivered to the customer base by technical support staff. Driving continuous education efforts for all internal technical services staff. Audits and ensures the quality of post processors that are delivered to customers. This includes implementing new standards of practice to ensure correct and accurate post processor files are created and properly tested. Overseeing all training staff and programs to ensure the best quality of training is delivered to the customer base.

Mr. Cole has refined his skills and knowledge through hands-on experience, and while working for two leading CAD-CAM companies at a combined period of over 17 years. He has held various positions, including Applications Engineer, Post Processor Developer, Advanced Applications Trainer, Software Quality Assurance Manager, and Director of Partner Program. This has allowed him to assist customers around the world as well as to help shape and influence CAD-CAM software functionality and design to support cutting-edge manufacturing techniques. His focus is providing industry customers with solutions to their complex manufacturing needs.

About BobCAD-CAM
Since 1985, BobCAD-CAM has been dedicated to providing manufacturers just like you with powerful and easy to use CNC programming CAD-CAM software. Our purpose is helping you effectively automate the machining process. We offer CNC programming solutions for Mill, Mill Turn, Lathe, Router, Plasma, Laser, Waterjet, and Wire EDM machines. BobCAD-CAM integrates CAD and CAM functionality in a single interface for a seamless transition from the design process to toolpath programming, simulation, and g-code processing. This design makes it easier for you to go from concept to finished product in less time.





You're one click away from subscribing to BobCAD's YouTube channel. Click the link below for tips, how-tos and much more!

To see if BobCAD's Mill Turn software is right for your shop,