July 24, 2012 – The HAAS Technical Network was created as a networking tool for educators to become more efficient in their teaching models. They clearly hit the mark at this year"™s conference by providing a great forum for over 150 educators. The event was held at Hudson Valley Community College in Troy New York and offered a wide variety of special breakout sessions all aimed at creating a better manufacturing Industry.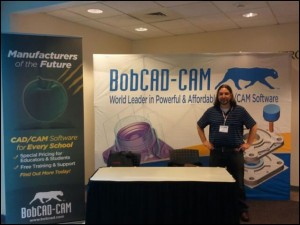 The multiple breakout sessions covering the latest software technology and learning materials for manufacturing education. Some of the key points were the migration to blended learning, the "edge factor", building a globally competitive American work force, Social media to reach students & parents and Skills development. We want to thank the HAAS Technical Network for putting on such a great conference and look forward to participating in future events!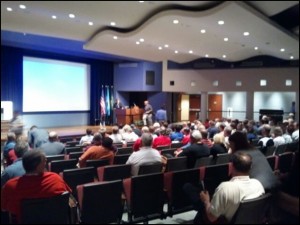 "I was very impressed with the facilities at Hudson Valley Community college. They had a complete machine shop with manual mills and lathes, surface grinders Tool room Mills, VMC's and even an EDM machine. Their staff was very help full and friendly and we had a great time participating," said Al Depoalo, who is the Partner Products Director at BobCAD-CAM.
When it comes to education BobCAD-CAM is involved providing solutions to schools and teachers throughout the country and beyond. The Manufacturers of The Future educational program sponsors schools with lab licenses and offers an affordable solution for students who are entering the workforce and need the best CAD/CAM software solutions available!
Learn more about Manufacturers of The Future here.