This month Lauren Brady, Sales Floor Receptionist, and Melissa Hammen, Sales Executive Assistant, rallied the entire BobCAD-CAM staff to hold a Thanksgiving food drive for The Haven of RCS, a Certified Domestic Violence Center in Pinellas County.
Over the course of two weeks, the BobCAD-CAM office collected 3 frozen turkeys, multiple boxes of food items, some personal care products and baby care items, and household items such as clothes and blankets. All of the supplies were loaded up in to Brady"™s car early on Wednesday morning for shipment to the shelter, and the items collected at the office filled up her entire trunk and backseat.
"After transporting all the donation items from the vehicle to the shelter, the kitchen table was so packed that we could not see the table top," stated Hammen. The Haven of RCS relies heavily on contributions from the community, so the staff members that accepted BobCAD-CAM"™s donations were ecstatic to receive such a large supply of goods just in time for the holiday.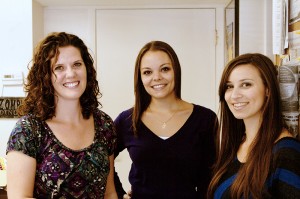 "The most rewarding part of this entire experience was the looks we got as my car opened up to a full assortment of food, clothes and toys," stated Brady.
"It was an amazing feeling seeing the faces of the staff light up when we were bringing in all the items," added Hammen, "You could see the excitement and appreciation, and we were thankful to be able to provide this to them."
Jenee Priebe, one of the staff members at The Haven of RCS, gave warm thanks to Brady and Hammen, as well as a detailed explanation of how all of the donated supplies would be divided between the two shelter locations in the Pinellas County area and used by the many families in need.
Still reeling with the feeling of community and charitable giving, the BobCAD-CAM office has already begun planning another charity fundraiser for the winter season.
For more information on The Haven of RCS and how you can help, please visit their website at http://www.rcspinellas.org/haven.