Pioneer CNC Software Provider Releases New BobCAM V6 Training Video Series to cover CNC Mill.


September 21, 2017 – BobCAD-CAM, Inc. has released the ultimate training professor video series for BobCAM for SOLIDWORKS users that want to learn how to program their CNC Mill without leaving the SOLIDWORKS environment.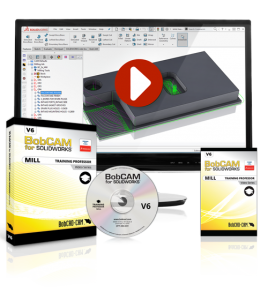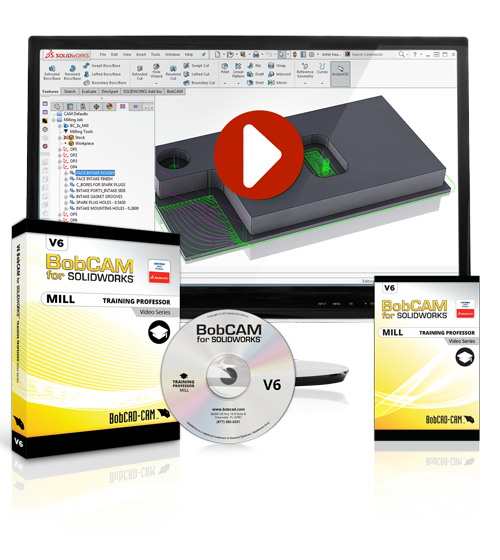 The new BobCAM V6 Mill Training Professor Video Series gives you the power to master your CAM software for CNC mill machine programming. This comprehensive learn at your own pace DVD and digital workbook covers everything from setting up jobs with CAM wizards and Dynamic Machining Strategies™ to optimizing milling operations and simulating the job.
With these DVDs, you'll learn about…
• Copy & Paste Features
• Toolpath Patterns
• Setup Sheets
• Machine Configuration Set Ups
• Multiple Depth Hole Drilling
• Equidistant Offset
• Angle Ranges
• And Much More!
The training set delivers easy to follow video that you can reference again and again. Whether you're learning the software for the first time, want to sharpen your skills, or need to train new hires; this affordable training solution will have you turning better parts in less time. This new BobCAM for SOLIDWORKS V6 Mill Training Professor Video series is like having a personal training professor in a box, teaching you everything you need to know about the BobCAM V6 software from A to Z for CNC milling!
Call BobCAD-CAM at 877-262-2231 or 727-446-3554 x 123

You're one click away from subscribing to BobCAD's YouTube channel. Click the link below for tips, how-tos and much more!