This week cnc software company BobCAD-CAM, Inc. launched a new microsite, BobCAD After Dark, that is an educational solution that focuses on using CAD-CAM software to cnc manufacture parts. The site, run by BobCAD Partner Products Manager Al Depoalo, is designed to be a new manufacturing resource for CAD-CAM software users throughout the world. Al provides tutorials, tips, tricks, and answers to real-world part programming questions in the form of articles, tutorials, and videos.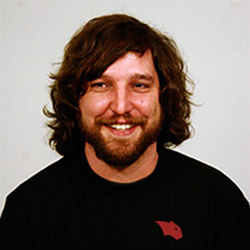 "What started as plain old fashioned customer service and CAD/CAM software demonstrations on real parts has turned into a really good quality resource for anyone looking to find out more about CNC Software and how it is actually used on real-world parts," said Depoalo when asked how the site came about.  He continued, "The site really is a good source of information whether you are a BobCAD-CAM software customer or not, and we are already getting a lot of really good feedback on it."
All of the parts Al featured on BobCAD After Dark are real parts from real projects that he is working on with BobCAD customers. Users can ask for help with specific features or functions in any of the BobCAD-CAM software packages, and Al will walk them through the process on a teleconference, using their own parts, so they understand exactly how to use the software as it applies to their project. With permission, the parts tutorials are then shared on the BobCAD After Dark website and Facebook Page to help other users with similar questions.
Al's videos often come straight from recorded sessions with customers, so all tutorials are real-life applications that cnc programmers can understand. Each video focuses on one topic, going into step-by-step detail so the viewers can follow along in real time.
The BobCAD After Dark Facebook Page, which has been active for several weeks before the launch of the site, has pictures and videos of several of the projects that Al has worked on so far. Customers and potential customers are encouraged to leave questions on the Facebook Page wall for Al to answer directly. Users that have worked with Al in the past are also encouraged to leave stories or pictures of their projects for others to see.
Users that visit the BobCAD After Dark microsite can view past tutorials, articles, and videos or send a request right from the site for a written tutorial and video specific to their needs.
"BobCAD After Dark is a time to sit back and share experiences, tutorials, information, customer feedback, interviews, and all kinds of goodies that have to do with BobCAD part programming and cnc machining," stated Al.
Visit bobcadafterdark.com or call 727.442.3554 ext 147 to speak with Al directly.