Clearwater, FL – BobCAD-CAM announces the release of the new Version 3 series of modular CAM plug-ins for SolidWorks customers that need CNC machining technology.

The modular series offers several different levels of CAM software which can be added to the latest versions of SolidWorks to streamline the process of turning a designed product into machine toolpath and g-code that can be sent to the customers CNC Milling machine. Basically turning an already hugely popular SolidWorks design product into a full blown CAD/CAM software system. The new BobCAM V3 series of Gold Partner add-ins includes:
– 2 & 3 Axis Standard
– 2 & 3 Axis PRO
– 4 Axis Standard
– 4 Axis PRO
– 5 Axis Standard
– 5 Axis PRO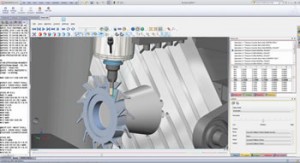 The modular series of CAM add-ins allow CNC manufacturers the ability to purchase what they need and save money without compromising on ease of use and CNC programming technology. If a shop only needs 2 Axis machining then they can acquire it. Later on down the line when they need more powerful 3 or 4 Axis capabilities they simply upgrade at affordable costs. The major benefits that have been added to the new V3 series is an all new Stock Wizard which simplifies the creation of your stock. New additions also include a Tool Crib, Material/Cutting Conditions, and Tool Holder Library. The new tool holders can be defined with an easy to use interface that contains a preview window, which updates in real time to show the actual tool holder as it is being created.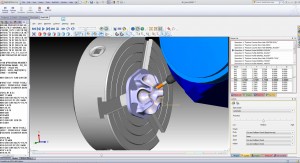 The 3 Axis Pro toolpaths are now multi-threaded, taking advantage of all of the processing power of multi-core computers. The 3 Axis Pro toolpaths access all available processors of the host computer for computing the 3 Axis Pro toolpaths, making calculations faster and easier than ever. There is a host of new features to take advantage of such as the new 2 and 3 axis milling improvements. New advanced pocketing with adaptive roughing, 3 Axis adaptive roughing, multi-pass pencil, facing cycle enhancements and more. MultiAxis modules have been added in this most recent version, and include features such as: rotary toolpath, 3+2 positioning/indexing, 5 Axis trimming / wireframe based toolpath, surface based toolpaths, Multiaxis Roughing, SWAARF machining, machine definitions and various new tool types. The Multiaxis PRO modules include full Machine Simulation which allows you to enter machine kinematics and perform simulation tasks that use your machine. If you have SolidWorks and need a Gold Partner CAM solution you will want to take this new CAM series for a test drive by downloading a free trail. You can also contact BobCAD-CAM at 877-262-2231 x123 today.