Clearwater, FL — (www.bobcad.com) — To our valued customers, partners and resellers: BobCAD-CAM Software and Melin Tool Company have proudly entered a partnership together, emphasizing the importance of aligning our software with the latest cutting technology.





Family owned and operated since 1940, Melin Tool began as one of the early manufacturers of end mills. Today, Melin Tool continues to be a leader in offering an ever-expanding product line of high-quality end mills and other cutting tools such as new countersinks, drills, thread mills, and other high performance & specialty tools.

"It's imperative for us to have this partnership with a premier tool manufacturer, maintaining close collaboration with a company known for top-of-the-line aerospace tooling. This ensures our customers have the best strategies available to produce their parts," says Alex Cole, Director of Partner Products & Technical Services at BobCAD-CAM.





Their extensive product line consists of thousands of standard tools. Many new high-performance and specialty tools have been added or expanded to their lineup, including a complete line of countersinks! Nearly all tools are available with TiN (titanium nitride), TiCN (titanium carbonitride), or AlTiN (aluminum titanium nitride) coating to minimize tool wear. Diamond and black oxide coating are also available by special request.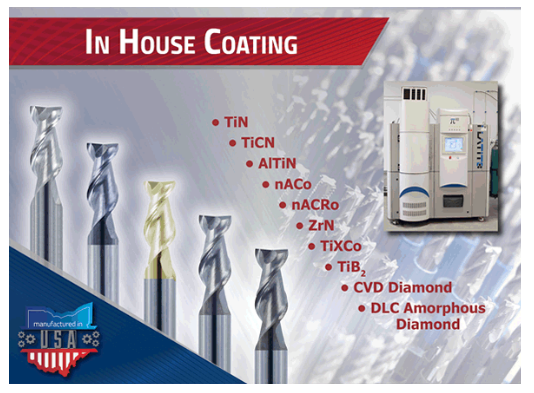 Their network of Sales Representatives provides in-depth assistance to our distributors and customers. Melin Tool cutting tools are available exclusively through industrial distributors located in principal metalworking centers in the United States and throughout the world.

About BobCAD-CAM
Since 1985, BobCAD-CAM has been dedicated to providing manufacturers just like you with powerful and easy to use CNC programming CAD-CAM software. Our purpose is helping you effectively automate the machining process. We offer CNC programming solutions for Mill, Mill Turn, Lathe, Router, Plasma, Laser, Waterjet, and Wire EDM machines. BobCAD-CAM integrates CAD and CAM functionality in a single interface for a seamless transition from the design process to toolpath programming, simulation, and g-code processing. This design makes it easier for you to go from concept to finished product in less time.

You're one click away from subscribing to BobCAD's YouTube channel. Click the link below for tips, how-tos and much more!