June 6, 2012 – Clearwater, FL – The Acton-Boxborough Regional High School in Acton, Massachusetts is taking education seriously when it comes to the future of engineering and manufacturing. Offering students such programs as Architectural Engineering, Computer Aided Design and Manufacturing software, woodworking and CNC Routing was the key in gaining support from CNC programming technology pioneer BobCAD-CAM and their new Manufacturers of The Future program for schools that are literally creating our future industry work force. As a result BobCAD-CAM sponsored the school with a $53,000 CAD/CAM software grant and supplied them with the technology for their students to excel in their labs.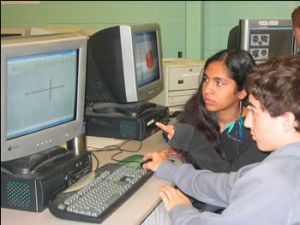 In each area of study, critical thinking and problem solving skills are stressed in addition to the development of good work habits. The use of tools and materials to solve problems will result in new knowledge and the acquisition of lifelong skills. Students experience and integrate concepts of basic math, science, physics and geometry, ultimately having an understanding of these fundamental concepts by designing, sketching, creating & building prototypes and finished projects. In addition, all courses are designed to enhance coverage of traditional industry standards and techniques with emphasis on best practices, using new and updated state of the art equipment. As a result, students understand and are introduced to "real world" experiences, including: teamwork, group projects and advanced problem solving techniques not to mention mathematical concepts, scientific method & Engineering Design Process.
Ralph Arabian is the teacher at the forefront of these programs at the school and was quoted by saying, "Students understand and experience computer integration and its vital role to today"™s trade. In addition, using computer software, students design & produce projects by using a state of the art robotic Torchmate CNC router and using BobCAD-CAM as the core CAD/CAM software along with the bobART add-on software. Further study of these courses are for students who wish to develop expertise in the field of either mechanical/architectural design or carpentry, through guided practice and the completion of challenging projects. Course objectives are tailored to meet the interests and career aspirations of the student."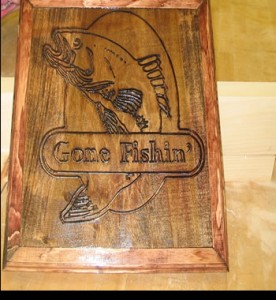 The BobCAD-CAM Manufacturers of The Future program is designed to support educational programs in schools at all levels that teach Design and Manufacturing which also includes CNC machining. Schools can apply for sponsorship and receive grants through BobCAD-CAM for software technology and even training. Schools that need assistance in assembling curriculums can also receive aid through contacting the company. Part of the Manufacturers of The Future programs includes the "Work Ready" stage where the student can acquire the same software they were trained on to enter the work force with the BobCAD-CAM software at reduced costs to them. For more information on the BobCAD-CAM Manufacturers of The Future Program contact the Educational Director Kevin Hughes at 866-408-3226 Ext 168.