May 8 – F1 Racing Challenge Update – The team (BobCAD Blazing Arrow) is now heading to the World Finals! There have been some rumors that it might take place in Abu Dhabi or London. With a world championship trophy within reach the team is certainly excited about the competition. Usually Bernie Ecclestone, the Formula One supremo, attends the World Finals to hand over the Bernie Ecclestone Trophy and sometimes they even have Formula One drivers, such as Jenson Button and Lewis Hamilton to hand over the trophy as well. This competition is sponsored by all 12 Formula One teams and according to Formula One in Schools website, it is the largest STEM (Science, Technology, Engineering Mathematics) competition in the world. It prepares students for their career and it is an exciting competition. You can read more news updates about luxury cars, Formula One, and NASCAR on https://www.grandprixtimes.com.
Thus far, the team has won the following awards:
– The Best Collaboration Team Award
– The Best Marketing Award
– The Fastest Car Award
– The 2012 Canadian F1 in Schools Championship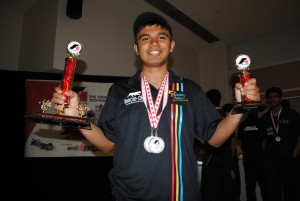 Not only did the team have the fastest car, they set a new Canadian record (1.060s) at the competition and beat the previous record by 0.019s. The previous record, 1.079s, was held for two consecutive years and Team BobCAD Blazing Arrow broke the record on their first run. In addition to that, their results were consistent unlike others. "The car's speed is faster than any of the teams that participated at the previous World Finals since 2009," commented Eeshmam one of the team members.
The team made a statement following their latest victory, "We would like to thank BobCAD-CAM for becoming our title sponsor for our team. We could not have done it without you."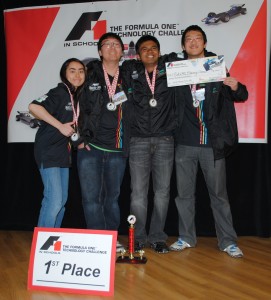 BobCAD-CAM is proud sponsor of manufacturing education and has launched the Manufacturers of The Future program that supports schools and educational programs that promote student growth and readiness for the workplace.
F1 in Schools Ltd is a not-for-profit company established with committed partners to provide an exciting yet challenging educational experience through the magnetic appeal of Formula One. F1 in Schools is rapidly realizing its potential of becoming the only truly global educational program that raises awareness of Formula One among students and school children in every region, in every country, on every continent.
CBS News…http://markets.cbsnews.com/cbsnews/news/read/21349874/BobCAD