BobCAD-CAM will be exhibiting their latest BobCAM CAM software for Solidworks at the Kay Bailey Hutchenson Convention Center in Dallas, Texas this year at Solidworks World 2019. The show kicks off February 10th and concludes on the 13th. Make sure you stop by booth #611 to be among the first people to see the new V7 up close and personal. Watch from a distance or go one-on-one with one of our technicians as we showcase one of the most powerful CAM softwares to hit the market in 2019. Use the map below to locate us at the show!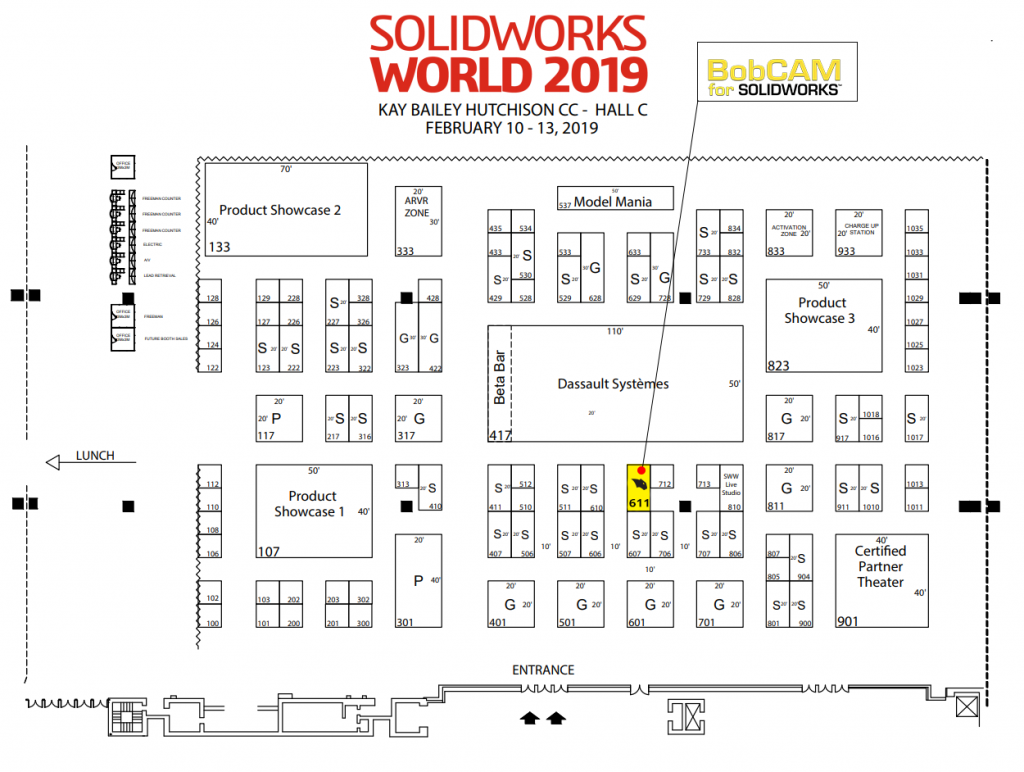 About Solidworks World 2019

For the past two decades, SOLIDWORKS World has provided an opportunity for all members of the SOLIDWORKS community—engineers, industry leaders, press and partners—to meet face-to-face and share their passion for learning, engineering, manufacturing, innovation and of course, all things SOLIDWORKS. For the next generation of makers, doers and innovators who want to create things that make a difference, SOLIDWORKS World is a collective experience that inspires and activates your capacity to bring to life ideas that change the world.

Learn more about BobCAM products HERE and find the right fit for your shop! Questions? Call us at 877-838-1275.

You're one click away from subscribing to BobCAD's YouTube channel. Click the link below for tips, how-tos and much more!