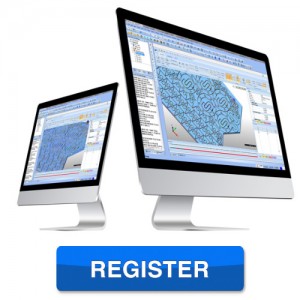 BobCAD-CAM, Inc., has announced today that they will host a live webinar to provide a detailed look at the company's new CAD-CAM Nesting Standard and Pro modules. The upcoming CAD-CAM webinar will demonstrate newly available tools and strategies for maximizing material utilization rates and per sheet profits.
Cody Sheppard, Senior Technical Advisor at BobCAD-CAM, will play host to the event which will feature multiple nesting examples and demonstrations on everything from the new nesting optimizers and modern CAM wizards to part-in-part nesting and working with filler parts.
 CAD-CAM Webinar Topics:
Nesting Optimizers: Fast vs. Optimal Nesting
Remnant Sheets & Custom Sheet Shapes
Part-In-Part Nesting
CAM Wizards for Nesting
Filler Parts
Nesting with Tabs
Grain Direction for Wood & Metal Projects
"Nesting is really about two things – getting more parts out of every sheet and reducing the amount of material that gets scrapped," explains Cody Sheppard. "Depending on the size and shape of your parts, this can get pretty complicated. To improve material usage, we've essentially made the software 'smarter'. By updating the nesting engine and adding optimizers, we've increased the intelligence level of the software, resulting in better part placements and faster results."
Beyond a new nesting engine and optimizers, the new modules also include a host of new features that give the user more control over nearly every aspect of the nest. This includes the ability to generate remnant sheets, work with custom sheet shapes, assign grain direction on wood and metal projects, take thermal aspects into consideration when creating cutting sequences for CNC laser and plasma cutting, and much more.
The new Nesting products are available as add-on modules for BobCAD-CAM's flagship CAD-CAM product. Visit the Nesting Product Page for more information.
Webinar Host:
Cody Sheppard is a professionally certified BobCAD-CAM Software Operator. He's completed advanced coursework through both BobCAD-CAM and SOLIDWORKS™ training programs. As part of his job, he provides machinists with technical advice on CNC programming to help them machine better parts in less time.
Webinar Details:
Title: Get More Parts Out of Every Sheet
Date: Wednesday, May 18, 2016
Time: 1:00 pm – 2:00 pm EDT
Register Now
Registration will be open through the start of the webinar, or until full. Space is limited, interested parties are encouraged to sign up and arrive early to secure a spot.
New Version 28 Nesting CAD-CAM Software
Free trial copies of the new BobCAD-CAM V28 Nesting software are available for download HERE.
Here are some related CAD-CAM articles you may also be interested in:
Summary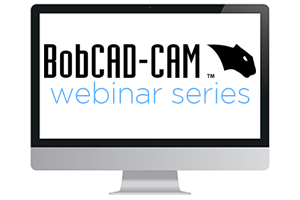 Article Name
BobCAD-CAM to Host Webinar on New Nesting Standard, Pro CAD-CAM
Description
BobCAD-CAM will host a live CAD-CAM webinar to showcase the new Nesting sheet optimizing software, which allows you to achieve an average of 3-15% better sheet utilization rates over non-optimized nests. Learn more...
Author
Nick Erickson | BobCAD-CAM