NOVA Research, LLC was founded by Paul Novakoski in March, of 2012. NOVA Research specializes in Mechanical Design services, Manufacturing (Machining) Services, and Design and Manufacturing Consultation services.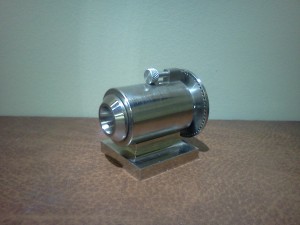 After a lifelong employment with a well known OEM of high speed packaging equipment, in which Novakoski was mentored by the original company founder, he resigned from his position in 2010 and started new company with the original company founder. Unfortunately, due to the untimely passing of his mentor and friend, company operations ceased in February 2012.
"It was a really tough time for me," stated Novakoski, " we had just started a new company, bought all new equipment (3 VMC's, Turning Center, Manual Mills and Lathes, plus tooling), and developed our first piece of equipment and put it to market when he passed away. The company was not at a point where it was self-sustaining, so, it was acquired by the estate and shut down.
"You can imagine my devastation. I had just lost a gentleman that was like my second father, AND lost the means to provide for my family, not to mention all the hard work that had been put into opening a new business."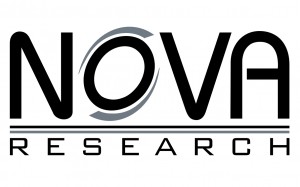 Novakoski felt compelled to continue on with the legacy and thus formed the foundation of NOVA Research, LLC.
"Quite frankly," stated Novakoski, "I had no choice – local employment opportunities were non-existent. The industry I was involved in is very specialized and unique, finding a 'fit' was impossible!
"So I chose to pursue my dream of owning a manufacturing facility, focusing on quality design and machining services, and eventually introducing my own products to market. Working with an EXTREMELY limited amount of start-up capital, I developed a plan, made a list of equipment I had acquired over the years, begged and borrowed until it became a reality… NOVA Research, LLC was born.
"It was the most logical choice.
"After procuring my first VMC, I knew the next obvious step was CAM Software. Being a long time user of the 'other guys' I knew it was a large investment that, in all honesty, was going to be very difficult to achieve. I began looking into other CAM Software packages, one being BobCAD-CAM software.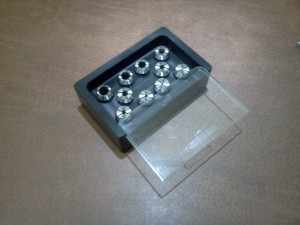 "Obviously I had to start producing immediately, so the thought of buying CAM Software I was unfamiliar with would produce a learning curve that would be a challenge. Again I weighed all the odds and decided to purchase BobCAD-CAM software.
"I can honestly say, without a doubt, it was definitely one of the better decisions I have made, BobCAD has proven to do EVERYTHING the 'other guys' can do, and some features are much better! The user interface was very familiar, and comparable to the primary 3D design software I currently use (the 'other guys' user interface is cumbersome.) I was posting code, and producing parts in hours – not days!
"I will admit I was skeptical, as the price of BobCAD is much, much cheaper than the 'other guys,' but it has proven to be every bit as powerful and much better in many ways.
"My advice to anyone looking to procure CAM software in the near future: Don't be fooled by the cost, BobCAD-CAM will do everything you need. Don't get hooked into outrageous licensing, maintenance fees from the 'other guys,' not to mention paying for every post processor you need. Give BobCAD-CAM software a try: download a trial, and try it. I used the 'other guys' for 20+ years… I won't use them anymore."
Paul J. Novakoski
President
NOVA Research, LLC
www.novaresearchllc.com