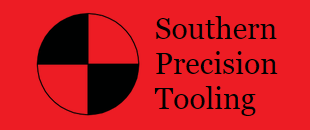 Randy Brady of Southern Precision Tooling in Asheboro, North Carolina humbly refers to his shops as a 'glorified job shop, doing mainly CNC machining & some manual work'. "BobCAD is all I've ever used. I first started my shop in 1999 and bought BobCAD in 2000, basically just to open up DXF and DWG (files) because that's what my customers were sending me and we kinda just started to grow. I think we started with Version 17 and have grown since," says Brady. He adds, "BobCAD is what we use to do everything. Most of our models come in from the customer, so we don't do a whole lot of design/ CAD work. We work with the designs that have already been made by the customer. We import the models, throw a coat on 'em and make 'em."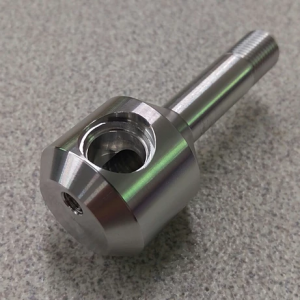 His shop does a lot of 3 & 4 Axis CNC Milling as well as a lot of Lathe, Wire and Mill Turn machining. Randy and his shop produce some high-tolerance, performance parts for race cars on a professional level. "We do some racing stuff for NASCAR, industrial stuff, whatever the customer throws at us, we knock out. We don't do any engine work… & the racing stuff is all proprietary, so I can't get into that," said Brady. Fair enough. When asked if he has a favorite project that he has done, he quickly says 'all of em' with a grin on his face. "Bolt-on suspension stuff, 41-40, pre-heat treated; 70-75 aluminum, 61 aluminum and a little bit of titanium," added Brady.
As you can assume, Randy is quite the busy man (like most of you as well). So, when he needed to fast-track a new employee on his shop's BobCAD-CAM software, he decided to book a 3-day In-house training with us here at our Clearwater, FL headquarters. Brady explains: "I came down and brought a new employee to basically get him up to speed because I don't have time to spend with him, look over his shoulder & teach him. I figured it's worth it to go ahead and spend 3 days down here. And, you know, me sitting in on it and brushing up on some of the stuff allows me to learn a new trick here or there too. But, basically, I wanted to get his learning curve ramped up a little bit more. When we get back to the shop, hopefully, he'll have enough to start wading into it & I know enough that if he gets stumped, I can help him out. If we both get stuck, then he can email BobCAD-CAM Support and schedule a phone call with them."

Subscribe to BobCAD-CAM's CNC Software Blog
Join your fellow manufacturers! Get BobCAD-CAM's latest CAD-CAM articles straight to your inbox. Enter your email below: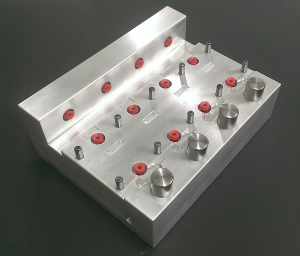 When asked what he likes about BobCAD, more specifically, what he relies on to streamline productivity, Brady simply says "All of it. We do some CAD work, not much, but basically, the ease of importing a model or drawing (depending on what the customer sends). Mainly, the ease of putting codes onto models and making parts with it. Especially if we have similar parts, it's so easy to import a new model, reselect the geometry and have code spit out in 15 minutes, rather than having to program the entire part again. The flexibility going from part to part is very important to us."
As we wrapped up our time together, I was curious as to what led Brady to become a BobCAD customer and stay one for life; he had this to say: "The affordability. Can't beat it. I'm a BobCAD proponent. I am a firm believer and have said it several times this week, if people give it (BobCAD) a chance, a lot more people would use it. It does everything we need it to do. I use multiple machines and BobCAD works with all of them. I know people that have 2 or 3 software for the same types of machines as me and we are using 1." What a strong compliment and a great testimony to the great things that BobCAD's CNC software is allowing people to do. There is no margin for error when it comes to creating parts for racing circuits where hundreds of thousands of dollars in prize money is on the line, that's why Randy and his shop rely on BobCAD.
Randy Brady | Southern Precision Tooling

What else are our customers doing with BobCAD-CAM software? Find out here. Want to be the next Customer Success story? Email this address and we will contact you shortly after.

To try a copy of the latest CNC software from BobCAD-CAM, click HERE.

You're one click away from subscribing to BobCAD's YouTube channel. Click the link below for tips, how-tos and much more!