Tech Tuesday is a weekly blog that addresses some of the most common questions and concerns that I hear throughout the previous week from users of BobCAD-CAM software. Both customers and future customers are more than welcome to leave a comment on what they would like to see covered for the following Tech Tuesday. Enjoy!
There were times when design & programming jobs took hours or days to write codes using text editors and manually calculating the design geometries. The process was not only inefficient in terms of time and resources but the errors in programming and design geometries were also a major reason behind the cost overheads due to scrapped parts.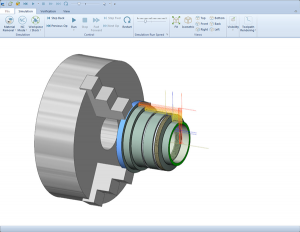 CAD-CAM software has turned the intricate tasks of hours and days into a matter of seconds when we talk about machine toolpath and g-code programming. Want to make your life easier? CAD-CAM software is the solution in reforming your CNC machining productivity.
CAD-CAM software allows CNC businesses to remain profitable and efficient by incorporating latest programming tools in their process. You can improve your efficiency by use of CNC software to make CNC machines programming easy, quick and elegant. Deploying software can benefit you in the following ways:
Saves you time and money
Increases your CNC productivity by as much as 50%
Allows you a complete machine simulation before cutting your part
Automates the programming, saving you from tedious conventional programming methods
Design templates and existing designs can be reused to create Toolpath and programs
Allows you to bring innovation in design which creates a closer client to business relationship
CNC Programming Workflow
A fully associative CAD-CAM Job Tree helps to keep the sequence organized by providing all the functionality to program a Lathe part in a single, easy to use user interface. It involves the following steps to complete a programming job:
Input data
Make selections
Compute Toolpath
Output the g-code program after simulation
CAD-CAM software works as an automation vehicle to speed up the process workflow
Subscribe to BobCAD-CAM's Tech Tuesday Blog
Join your fellow machinists. Get the latest Tech Tuesday CAD-CAM articles sent to your inbox. Enter your email below:
Design & CAD Interoperability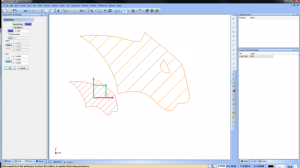 Design and CAD interoperability allows you to directly import the design file provided by your client for a completed part model in need of machining. Most CAD-CAM software products are hybrids and can utilize wireframe, solid or surface models in any order for completion of a drawing. They can even deal directly off of solid models to extract the edge profile geometry for Toolpath.
Lathe Machining Operations
The machine operations are organized under a single menu, making BobCAD-CAM software very user-friendly. The Job Tree manages the parameters related to speed and depth. The operator starts the Toolpath creation phase after setting up the tools and post processing configuration. The following is a typical programming cycle for a simple 2 Axis CNC Lathe operation: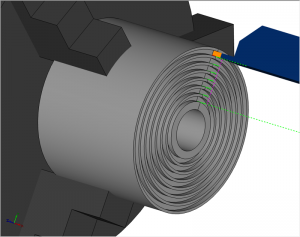 Roughing
Finishing
Grooving
Threading
Drilling
Cutting off
Stock feed
These standard Lathe features are easily accessible in CNC software for editing and Toolpath creation. Each of these options provides separate menus for editing parameters and setting up the operation.
Simulation & Toolpath Inspection
CAD-CAM software provides powerful simulation features to allow the operator to anticipate what will happen during the cutting process. With BobCAD's full machine simulation, users can easily simulate the full movements of their specific machine(s) for a realistic view of the machining process in its exact cutting environment.
Post Processing & NC Code Output
The programming and Toolpath creation are converted by a translator into what is referred to as a g-code program. The output code will be taking every input parameter to generate a configuration file that's understood by the controller for machining. This post processing feature can be used to edit files if necessary by the operator. Users can find out more about BobCAD-CAM products and features by clicking HERE or try our free webinar training by signing up HERE.Thank you so much for reading another Tech Tuesday; see you next week.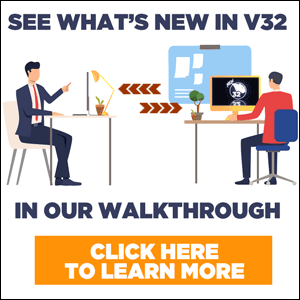 You're one click away from subscribing to BobCAD's YouTube channel. Click the link below for tips, how-tos and much more!

To see if BobCAD's Mill Turn software is right for your shop,
Summary
Article Name
Tech Tuesday: CAD-CAM Software Basics for CNC Lathe Users
Description
CAD-CAM software allows CNC businesses to remain profitable and efficient by incorporating latest programming tools in their process. Here is a basic guide from start to finish for new Lathe users to reference.
Author