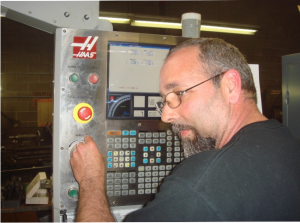 CAD-CAM software is used all over the world to manufacture unique products with CNC machines. In fact, CAD-CAM is a primary reason why consumer products have become more dynamic and more affordable than they were 10 years ago. CAD-CAM software creates the designs and the cutting toolpath for generating an NC file that is used to drive the CNC machines to make the part. BobCAD-CAM is a pioneer in CAD-CAM and has been supplying and training manufacturers for almost 30 years.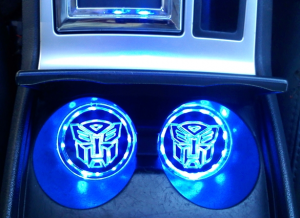 This brings us to Robert Smith and ArrZee Custom Creations. Robert Smith is a NY state automotive instructor, ASE certified master mechanic and owner of Smitty's Garage Auto Repair since 1999. He is also a CAD-CAM software user and machinist that likes to make unique products. He is also an avid R/C aircraft modeler, both scratch building and kits alike for airplanes and helicopters. "I've always been drawn to machine work (primarily metal) but enjoy wood work as well , so I seemed to naturally fall into CAD-CAM software once I decided to build my own 3 axis CNC machine," says Robert. "I initially started with BobCAD-CAM software and the BobART CAD-CAM products, and currently have the 3 Axis Mill Pro CAD-CAM software," he continues. "I'm very happy with the BobCAD software and still learning, all the while using BobCAD-CAM to design and manufacture artwork and custom parts for my other endeavor, ArrZee Custom Creations."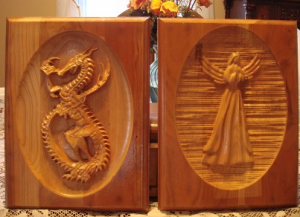 ArrZee Custom Creatons, Ltd is dedicated to providing the best quality around. From LED vehicle auxiliary light designs and decorative wall clocks to holiday ornaments and custom projects. They make a bit of everything in their shop. If you can dream it they can make it. "Everything we make is hand crafted with pride by our artisans using CAD-CAM software and CNC machines," says Robert. He also indicates that slight variations in product dimensions and look is what their "Custom Creations" are really all about. Their unique products extend to custom woodwork where they can create a design and then turn it into a relief model with the BobART CAD-CAM software and then machine it.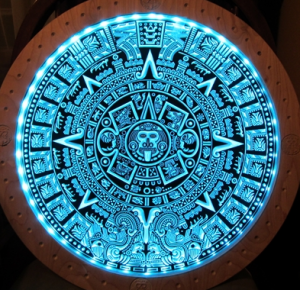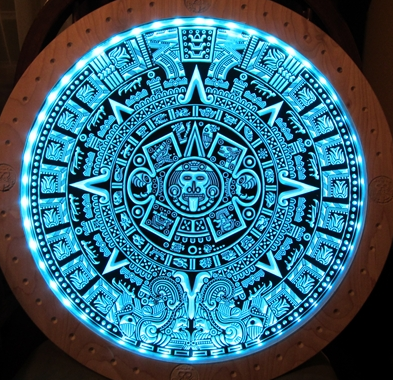 "My brother Gregg and I were trying to do artwork and edge light plexiglass for our own use, when we came up with some new ways of doing it. Since then we expanded to friends/family and eventually the general public for our "custom creations". We have made some beautiful artwork for schools, businesses and interested parties, along with designs and parts for small manufacturers," says Robert. "Our small shop consists of a 4 axis CNC, Joes Hybrid R&P 4×4 built in all aluminum capable of 48″x60″x5″ work in wood and plastic (up to 1/2 aluminum too), a Taig 4 axis mini mill for small precision parts, and a recently added CNC Lathe, upgraded from a Rhino st/6. A drill press, band saws and more, all compliment our collection of tools. All the machines were either built completely (Joe's machine) by me ,or outfitted with new electronics by me," adds Robert.
The CAD-CAM software is a critical tool that allows them to program the unique things they manufacture. The software easily allows them to post the NC/g-code programs to the machines easily. "Obviously I wouldn't have the success or the enjoyment of this field if I didn't have BobCAD-CAM as my design center. I have learned how to design and produce parts, assemblies, artwork and fun stuff for myself and my customers along with developing my machining skills. One day, when I retire my wrenches, I'll be a full time designer and CNC machine operator. I'll have to keep busy, after all and really learn to take advantage of BobCAD-CAMs many features!" adds Robert.
Download a free BobCAD-CAM demo and see the many powerful features for CAD-CAM programming HERE
Here are other CAD-CAM related links that you may find interesting: