The new redesigned V31 CNC software from BobCAD is creating greater peace-of-mind for machinists with its ease of use and powerful design features. New spline features make it easier to select multiple point locations with the ability to change the spline type of the file. This robust new feature makes creating and editing splines faster and easier than ever before.
New snap point display: just wake up the geometry with a mouse over and choose the snap point location you need. With the aid of construction geometry, it allows users to automatically find intersection points and more. Sketching with BobCAD-CAM has never been easier.
Choose from multiple new methods for creating lines and arcs. BobCAD CAM V31's new interface and drawing tools make creating a design in BobCAD faster and easier than ever before.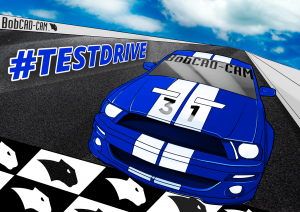 You're one click away from subscribing to BobCAD's YouTube channel. Click the link below for tips, how-tos and much more!