If you're programming 3D jobs and you want to get a close view of what's going on deep in a cavity, BobCAD's new section view toolpath allows you to take a look between user-defined levels.
Need to get a better idea of the scale of your toolpath and motion? Use the measure grid to visually check distances.
Get a better idea of what's going on with your toolpath by watching multiple simulation windows at the same time.

BobCAD-CAM V31 is loaded with new features to make your part programming faster and easier.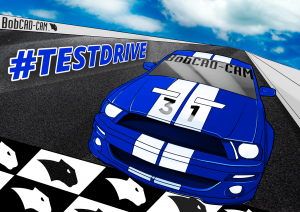 You're one click away from subscribing to BobCAD's YouTube channel. Click the link below for tips, how-tos and much more!