CAD-CAM software provides manufacturing businesses with major productivity advantages. And includes from your home scanner to other equipments that can help your business. CAD-CAM softwares offers the best. This is exactly why Machine shops around the world are entering 2015 and reviewing the performance capabilities they have for supporting the technology they use to stay on top. Whether you are new to CAD-CAM technology for CNC or an experienced CAD-CAM user you know that the computer system you are running your CAD-CAM on will have a big impact on the software's performance and your productivity.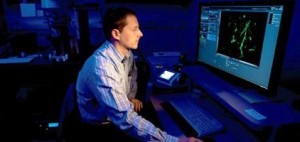 Often times we have users ask us, "will the software run on my computer?" , or " I am getting a new computer, what do you recommend?". Let's face it, not everyone is a computer expert, so here is some insight on this so that you can achieve success in 2015.
Here are 6 key components of your computer system and what effect they have on your CAD-CAM software's performance.
1. Operating System
BobCAD is a windows based applications and requires your computer to have either Windows Vista , Windows 7 or Windows 8 in order to load and run properly. We recommend a 64 bit version of windows but the software will run on 32 bit systems.
2. Processors
This is your computers "engine" that affects the speed of loading and computing toolpaths. We recommend an Intel or AMD Processor that's 64 bit. We also recommend a processor speed of at least 2 GHz that's Multi-core.
3. Memory
For many computers systems adding RAM is an easy way to boost performance. Remember when processing if your system runs out of RAM it starts writing to the hard drive which really slows things down. We recommend to run as much RAM as will fit into your computer. Adding RAM is easy and affordable. We recommend between 6 GB – 16 GB, in this case more is better!
4. Video Card
As a CAD Design package your video card is very important! For most users if there is a problem with performance it starts here. You need a dedicated graphics card, one that has its own memory. You do not want an "on board" graphics card. You could use a graphics card with as little as 128 MB of memory, but we would recommend 1GB if that's within in your budget. There are many brands of graphics cards to choose from, in our experience ATI or Nvidia have performed well with our CAD-CAM products.
5. Monitor
The size of your monitor isn't as important as the resolution is. You need an optimum screen resolution of at least 1280 X768 in order to display all the windows and toolbars properly. We recommend a higher resolution for the best viewing experience and software usability.
6. Mouse
We recommend a 3 Button Microsoft compatible mouse. BobCAD uses both left and right clicks for selection and completing tasks. When it comes to zooming and panning the center mouse wheel is very helpful. For the best viewing experience we recommend and support 3D mice from 3DConnexion.
Shop 3D mice HERE
Now that you have a better understanding of each key component of your computer system and how it will effect performance, you should be able to tell if your computer system will run well or needs some upgrading.
Use this link to for additional system requirements information: Click HERE
If you have any questions about system requirements contact your BobCAD-CAM account manager for more information at 877-262-2231.