BobCAD-CAM provides the right CAM Software functionality to get the molds finished.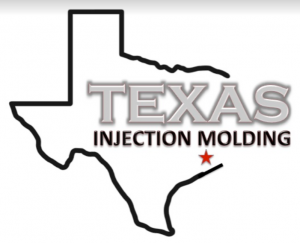 Texas Injection Molding provides custom plastic injection molding services for OEM manufacturing and consumer products and are located in Houston, Texas. Injection Molding provides product design assistance and engineering services for development of plastic injection molded products. They offer decades of experience in processing commodity and custom engineered plastic resins and partner with the world's leading resin manufacturers and custom compounders to bring solutions to complex plastic engineering applications. The company strives to be known in the markets they serve as the best partner for custom plastic injection molding services that operates to the highest ethical standards.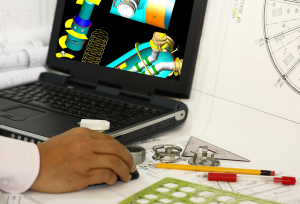 Their business strategy and operating plan is built upon people, process control, and technology, something that BobCAD-CAM strongly believes in. By combining the best talent with proper technology to control the injection molding process, they continue to manufacture consistently high quality parts for every customer.

"We also believe that culture is a strategic advantage and when we can foster an environment where people care for each other they will take care of the equipment, resin, customers and company", says Michael Keown who is the Tooling Manager for the company.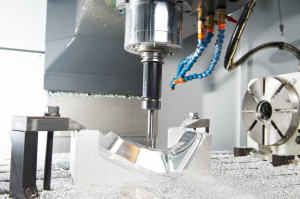 Texas Injection Molding also offers in-house tooling design and engineering support for new injection molds and has both in-house and outside plastic mold building resources to provide cost effective solutions to new tooling. Their in-house tooling group provides routine preventative tooling maintenance and tooling repairs to keep customer production running on-time.
As one of the most productive manufacturers in the state, Texas Injection Molding operates 18 plastic injection molding machines ranging from 55 tons to 800 tons and operate 3 shifts, 5 – 7 days per week.

They also run a HURCO VMX50S with a 15k rpm spindle which is one of the machines they use BobCAD-CAM to program parts with. Prior to BobCAD-CAM software, they needed the ability to do 3D surfacing which is almost impossible without a CAD-CAM product. "With the wide range of work we do in the shop we rely on the program being integrated as CAD and CAM in one, low-cost and great customer service", says Keown.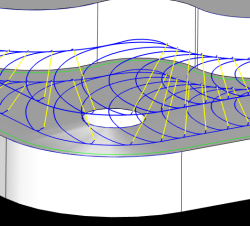 One of the features they really like about BobCAD-CAM is the High Speed Adaptive Roughing strategy. Their CAD-CAM programmer experienced an increase in ease of use and decrease in programming time from having used the Dynamic Machining Strategy™ functionality as well. "Our CAM programmer was normally used to a different, popular CAD-CAM system before BobCAD-CAM, but has found it very easy to make the transfer to using BobCAD-CAM software," says Keown.
He continues, "We have used many CAM software products, but BobCAD-CAM is one of the easier ones to use, the cheapest we found for what we need our CAM to do and the customer service is excellent. Not only that, but BobCAD-CAM is one of the only CAD-CAM systems I know of that has social media and YouTube help & interaction."
Michael Keown | Tooling Manager | Texas Injection Molding, LLC. | 281 489-4292 | http://texasinjectionmolding.com/
BobCAD-CAM has provided CAD-CAM CNC software products to the global manufacturing industry for over 30 years. BobCAD-CAM software can be found to increase CNC productivity for many applications including educational and independent hobby home use. Products include machining technology for CNC mill, mill turn, lathe, router, laser, plasma, waterjet and wire EDM. BobCAD-CAM also provides a variety of quality training products that include regional and online training classes or private sessions tailored to specific applications. Professional certification can be acquired as well as multi-tiered technical support solutions to their service customers.
For more information, contact BobCAD-CAM at 877-262-2231 or 727-442-3554.
Download a free CAD-CAM demo HERE