CAM software is a critical part of any manufacturer that is attempting to operate at maximum performance in CNC productivity. Rabco Midwest is a shining example of successful manufacturing and they have BobCAD-CAM to help them program their CNC machines. Here is more about their success.



Rabco Midwest is a small resale and manufacturing company that deals in replacement and aftermarket auto parts and friction materials. Their entry into the manufacturing side is a relatively recent occurrence when a nearby company upgraded their CNC equipment, and gave them a deal on two of the vertical mills that they have on the shop floor. They have two early , '90's EXCEL model vertical machining centers that are FANUC controlled and were in need of a CAD-CAM solution that would give them the ability to create the parts they needed to machine while being easy enough to use and one that was affordable enough to acquire without too much investment financially. Adding CAD-CAM was a critical part of the manufacturing automation that they needed.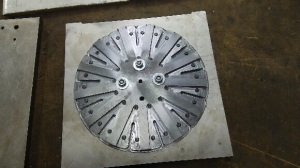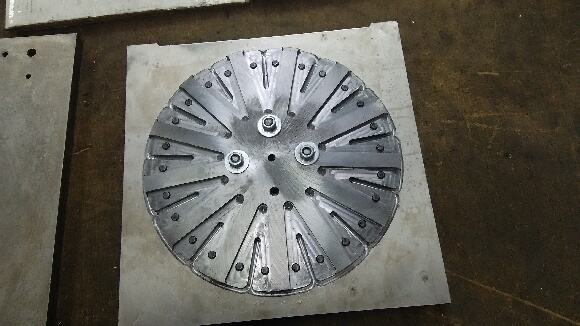 They make clutch facings of various types and they are exclusive in these OEM parts. They have used BobCAD-CAM software to make the many fixtures that they use to hold the work for their parts. One fixture in particular has allowed them to produce a style of button used on a clutch disc that was extremely labor intensive. "Once I was able to design the fixture to hold the work for all the needed processes, I was able to create it using BobCAD-CAM and it has performed very well", says Loran Kephart of Rabco Midwest.
Now they use the CNC machine tool for almost the entire process.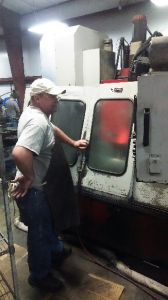 "Prior to using BobCAD-CAM I was doing all our programming by hand. When we first started out we had an old version of another well known CNC software product on a very old laptop computer but when it crashed it took our ability to create new programs or to post to the machine. With no luck trying to get the system to successfully work for us, we finally found BobCAD-CAM", says Loran.
"BobCAD-CAM with it's library of post has given me the ability to create new programs from scratch and have them running within hours. And I can take an existing program, make changes to it and post those changes in minutes. It has been very helpful indeed", he adds.
Loran Kephart | Rabco Midwest | Washington, MO | www.rabcousa.com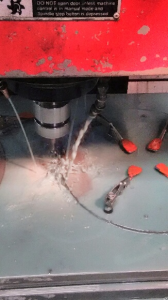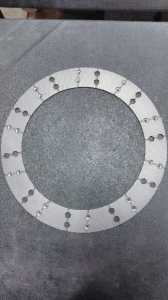 BobCAD-CAM has provided CAD-CAM CNC software products to the global manufacturing industry for over 30 years. BobCAD-CAM software can be found to increase CNC productivity for many applications including educational and independent hobby home use. Products include machining technology for CNC mill, mill turn, lathe, router, laser, plasma, waterjet and wire EDM. BobCAD-CAM also provides a variety of quality training products that include regional and online training classes or private sessions tailored to specific applications. Professional certification can be acquired as well as multi-tiered technical support solutions to their service customers.
For more information you can contact BobCAD-CAM at 877-262-2231 or 727-442-3554.
Download a Free BobCAD-CAM Demo HERE