CNC software allows programmers to write G-Code programs for CNC Plasma machines and optimize productivity in the process. CNC Plasma machining or Plasma Cutting is a process used to cut metal or types of steel that vary in thickness using a torch composed of gas or air that is ignited with an electrical arc to create plasma.

How CNC Plasma Works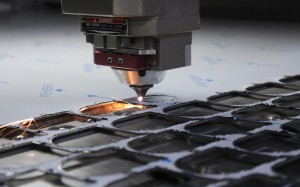 The plasma is blown through a nozzle and is hot enough to melt metal that is blown away from the actual cut. CNC Plasma machining was originally developed in the 1980's but originated from plasma welding as early as the 1960's. CNC controllers were later integrated into the plasma machining process in the mid-1980's and further refined as a CNC technology into the 90's and beyond. Generally, you will notice that CNC Plasma machining is a 2 Axis process. However, as CAD-CAM Software technology offers Multiaxis CNC programming, post processing now provides a full Multiaxis CNC machining solution for 4 & 5 Axis CNC plasma machines.

CAD-CAM technology allows the user to draw 2D wireframe geometry or import it as a DXF type file. The CAM side of the software provides simple 2 Axis profile milling capabilities that can be created as Toolpath for posting to a CNC plasma machine. CAD-CAM software allows multiple profile shapes to be machined in one program by simply turning the torch on and off between Toolpaths and more. CAD-CAM will also supply various cutter compensation options within the profile feature as well as Toolpath Lead-in and Lead-out paths that the torch will follow during cutting.

Subscribe to BobCAD-CAM's CNC Software Blog
Join your fellow manufacturers! Get BobCAD-CAM's latest CAD-CAM articles straight to your inbox. Enter your email below:
CAD-CAM software will allow the machinist to import the shapes and program them out using the profile toolpath cutting features. The magic takes place in the post processing as each different CNC machine controller can require slightly different variations of G-Code commands and in this case, M-Codes that directly address CNC Plasma Machining. Some CNC plasma machines are homemade and can have different post processor configurations that will be needed.





BobCAD-CAM has provided CAD-CAM CNC Software products to the global manufacturing industry for over 30 years. BobCAD-CAM software can be found to increase CNC productivity for many applications including educational and independent hobby home use. Products include machining technology for 2, 3, 4 & 5 Axis CNC Milling, Routing, WaterJet, Plasma and Laser machines as well as 2 Axis CNC Lathe. BobCAD-CAM also provides a variety of quality training products that include regional and online training classes or private sessions tailored to specific applications. Professional certification can be acquired as well as multi-tiered technical support solutions to their service customers.
To try the latest version of BobART, click HERE.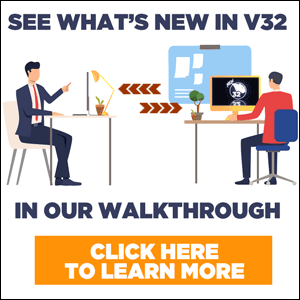 You're one click away from subscribing to BobCAD's YouTube channel. Click the link below for tips, how-tos and much more!

3 responses to "CNC Software for The G-Code Programming of CNC Plasma Machines"