BobCAD-CAM CNC Programming Software Transforms a Hobby Into a Career
Headquartered in Virginia Beach, VA, Architectural Renaissance Techniques has specialized in custom metal and wood work for more than 20 years.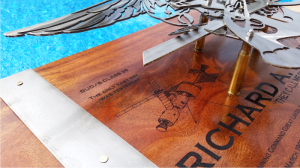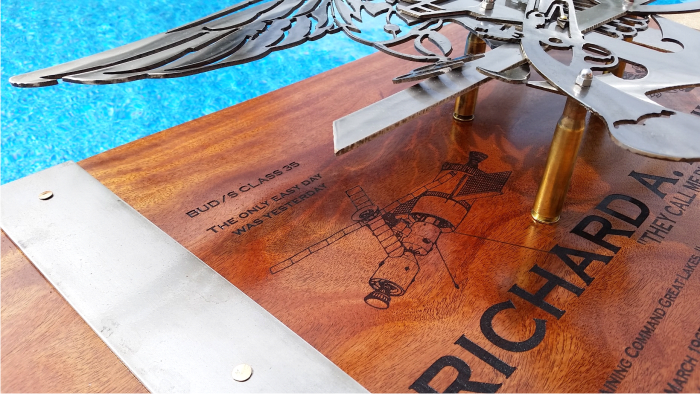 CHALLENGE:
Finding a way to increase production power and ease of use – without sacrificing quality.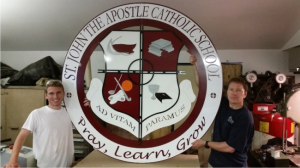 "Prior to using BobCAD, I would draw and cut everything by hand," explained Jimmy Hintzke. "It was incredibly time consuming, inaccurate and impractical. I could make things for people, but it was a hobby and would never be a serious source of income. Also, because my technique was very artistic, it precluded me from having assistants or employees."
SOLUTION:
Leveraging BobCAD-CAM to manufacture custom specialty parts better, faster, and easier.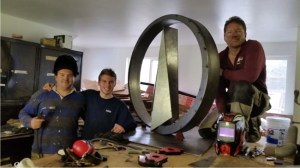 "BobCAD changed everything," explained Jimmy Hintzke. "I now have the ability to quickly produce world-class products. Those files can be run by my employees which allows me to focus on future projects and the finesse points of our products."
One of the company's product lines include three-dimensional logo and sign work for businesses.  Clients provide them with artwork or a small-scale example, which they use to design and manufacture large-scale versions. They utilize BobCAD-CAM software to build CNC programs for CNC mills, plasmas, and waterjet machines.
They also utilize the BobART add-on to turn pictures and image files into vectorized 2D geometry that can be used to for machine toolpath or even CAD surfaces/ solids. BobART has many artistic  features for embossing, debossing, creating custom textures, wrapping, and much more.
Their work also involves cutting shapes out of sheet metal. They use the nesting software, BobNEST, to program sheet metal toolpath and optimize material usage. The nesting software uses advanced algorithms to organize shapes around each other so that they're able to get the most out of every sheet.
BENEFITS:
BobCAD-CAM has increased production power, enhanced machining precision, and reduced material waste.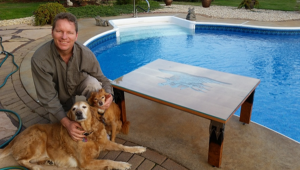 Jimmy Hintzke explained…
"BobCAD enables us to nest our files, saving us huge amounts of money."
"Prior to cutting, the Mill simulation feature allows us to see how the final product will appear. This enables us to catch our mistakes in a simulation and not on an expensive piece of material."
"Once cut, the precision of the items leads to quick assembly and unmatched quality."
"BobCAD provides a product that is intuitive for the user."
"Bottom line… If a customer calls me with an emergency build. I am generally able to write the code, cut the materials, clean, coat and assemble the item in a single day. I challenge anyone else to say the same. BobCAD-CAM makes it possible!"
Try BobCAD-CAM Software for Yourself
Download a copy of the free demo to try the BobCAD-CAM for milling, BobART for artistic applications, and BobNEST for nesting applications. All applications are available in the same demo file.

More about Architectural Renaissance Techniques:
Architectural Renaissance Techniques is a Veteran owned family business. For over 20 years, they have specialized in custom metal and wood work. They pride themselves on their craftsmanship and customer service. Their intent is to craft the finest products anywhere! They separate themselves from the competition with low overhead, diversity and capacity to utilize technology while paying respect to the artisans of old.
They've had the opportunity to create items that have been presented to the President of the United States, families of some our fallen, military and agency leaders, international partners, schools, foundations, an businesses, and our nations finest military members.
Learn more about Architectural Renaissance Techniques at ArchitecturalRenaissanceTechniques.com
Here are links that may interest you to gain insight into the power of CAD-CAM software for CNC manufacturing:
Summary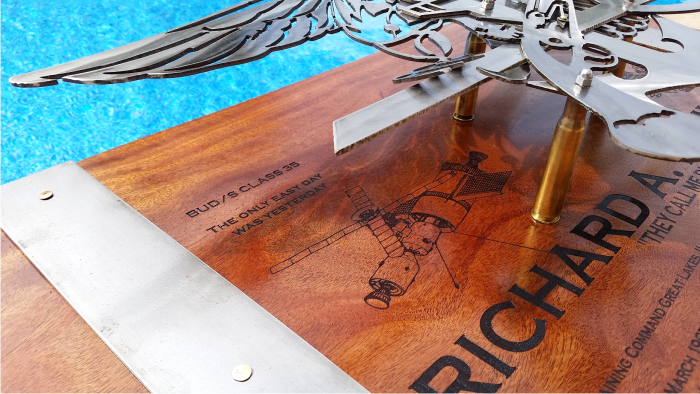 Article Name
BobCAD-CAM Customer Success – Architectural Renaissance Techniques
Description
In order to turn his hobby into a serious source of income, business owner Jimmy Hintzke needed a way to speed up his production time and reduce machining errors – while keeping the process practical for bringing on employees. Learn More Here.
Author
Nick Erickson | BobCAD-CAM