Tech Tuesday is a weekly blog that addresses some of the most common questions and concerns that I hear throughout the previous week from users of BobCAD's CNC software. Both customers and future customers are more than welcome to leave a comment on what they would like to see covered for the following Tech Tuesday. If you missed last week's Tech Tuesday, click here.

Thank you for joining another edition of Tech Tuesday! Today we are going to walk you through how to add an embossed texture to your images using BobART. This feature is used to add machineable textures to any surface, regardless of the material being used. Whether you are adding a logo to a part or texturing your signs to make them stand out, BobART is your single solution for unique, custom textures. Follow along as we add brick-like texturing to our sample Brick House Pub & Grub sign.

The first thing you are going to want to do is to create your layout for the sign, adding border and text.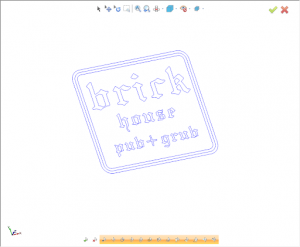 Next, we are going to set up our stock size. You are going to want your stock bigger than your layout. These are the stock settings that I used, yours may vary.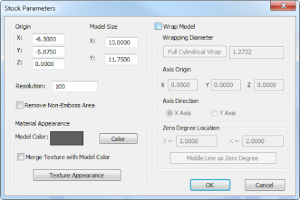 Now that our stock is set up the way we'd like it, we can start applying our embossment. There are a total of 8 embossment types, Texture from Image is just one of them.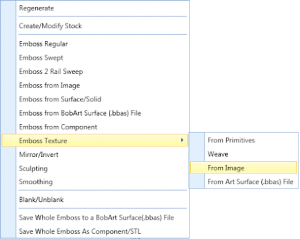 In my example, I used 3 regular embossments to create the border and text for my sign.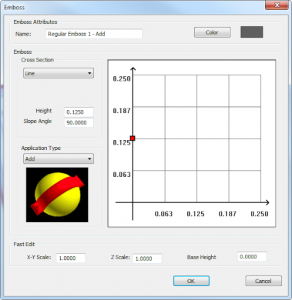 Subscribe to BobCAD-CAM's Tech Tuesday Blog
Join your fellow machinists. Get the latest Tech Tuesday CAD-CAM articles sent to your inbox. Enter your email below:
In the first window, you can see what my setting looks like. From there, we start adding embossments.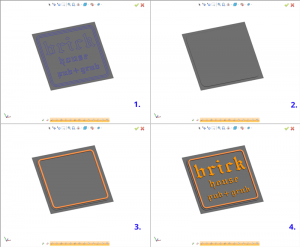 Now with our basic layout in
3D
using embossments, we are going to kick it up a little bit! To take this design to the next level, we are going to import a picture of bricks and incorporate that into our sign's design. Make sure to apply a boundary to the image so it adds texture only to where you want.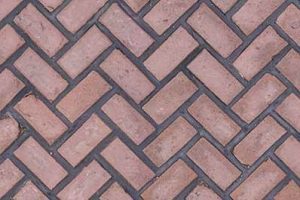 Below is our Dialog Box where we will input our parameters. It's important that you put Merge High under Application Type so the texture doesn't cover over your lettering.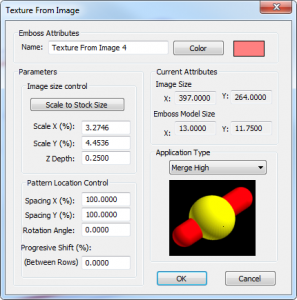 Once you have all your parameters filled out to your satisfaction, hit OK and your embossed texture will appear like our image below. Now our new sign is ready to be machined and delivered to our happy customers over at Brick House Pub & Grub!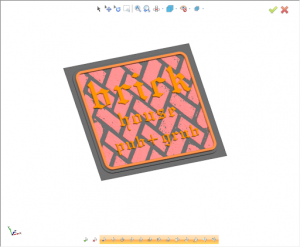 That concludes today's example! Follow these steps to a tee and you will be able to easily add machineable textures to any embossed model. BobART is available as an add-on module to any of the
milling CAD-CAM software products
. It allows you to apply creative artwork to CNC manufactured parts. Thank you very much for reading another Tech Tuesday; see you next week!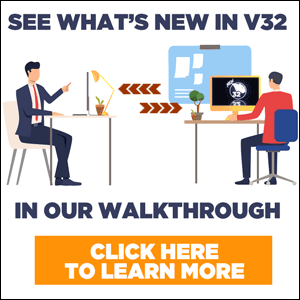 You're one click away from subscribing to BobCAD's YouTube channel. Click the link below for tips, how-tos and much more!


BobCAD-CAM has provided CAD-CAM CNC Software products to the global manufacturing industry for over 30 years. BobCAD-CAM software can be found to increase CNC productivity for many applications in aerospace, automotive, production manufacturing, mold making, general machining, woodworking as well as the medical manufacturing industry, consumer products, musical instruments, custom fabrication, defense industry and many others due to the products ability to automatically generate NC programming code for such a wide variety of CNC controllers. BobCAD-CAM software is also found in educational institutions throughout the world as well as independent hobby home use. Products include machining technology for 2, 3, 4 & 5 Axis CNC Milling, Routing, Waterjet, Plasma and Laser machines as well as 2 Axis CNC Lathe. BobCAD-CAM is modular allowing shops to start off at a reduced technology level and add technology as it is needed including an add-on, BobART, for artistic machining. Unique technology includes adaptive high-speed machining multiaxis milling and routing which is a first in the world of CAD-CAM software. BobCAD-CAM also provides a variety of quality training products that include regional and online training classes or private sessions tailored to specific applications. Professional certification and multi-tiered support solutions are available. Contact BobCAD-CAM directly for more information at 877-262-2231 or 727-442-3554.