The objective of this course is to become proficient in using the BobCAD-CAM CAD and Mill modules.
*Optional evening courses are offered for BobART & Lathe module Certification.
Click the registration link below for more information.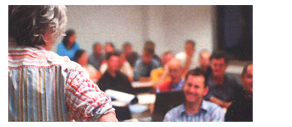 Certification
Professional BobCAD-CAM Software Operator
Optional
Evening training is on additional software such as BobART and Lathe.
Times: 6:30pm – until completed
Class Material
Writing materials are required
(pens/pencil & paper/notebook)
A laptop is not required for the seminar, but is recommended to practice at night. This way if you have any questions,you can ask your trainer the following day.
Class Times
Days 1 & 2 (Wed & Thurs): 8:30am – 5:00pm
Day 3 (Fri): 7:30am- 4:00pm
– May end early due to completion
Course Outline
Click to View Outlined Training Agenda

Day 1

Introduction to BobCAD-CAM
Interface Overview
Menus & Toolbars & Shortcuts
The Layer Post Manager
Software Settings and Preferences
Customizing the Interface & Toolbars
Shortcuts
File Importations
File Open/Import Types
File Open vs Merge
Basic CAD Features
Points, Lines, Arc, Other
Offsets
Translate, Rotate, Mirror
Trim & Break
Layer & Colors
Selection Methods
Selection Mode
Chain Selection
Window Selection
Color & Layer Selection
Hole Patterns / Point Paterns
Q and A
Additional Evening Training
BobART

Day 2

2D CAD
Dimensions
The UCS Introduction
Contours
Basic 2D Drawings
Part Example
CAM Overview and CAM Tree Explanation
CAM Tree Overview
Tool Patterns
Setting Default
Operations Templates
Part Orientation
The Stock Wizard
Basic Toolpath
2D Toolpath
CAM
Toolpaths & Simulation
Q & A
Additional Evening Training
Lathe

Day 3

CAM Settings
Adding Tools
Feed Rates & Material
Post Processor Selection and Installation
What is a Post Processor?
How to Select & Install a Post Processor
Machine File Setup
CAD 3D Drawing
3D Introduction-Solids
Boolean Functions-Gear Box
Extracting Edges-Gear Box
Using the Stich & Unstitch Functions
Part File Grip Cavity
Surfaces Introduction
Surface Tools
Importing & Repairing
3D Toolpaths
3D Toolpath Overview
3D Toolpath Examples
Q&A
---
Date: Wednesday, September 3, 2014