V31 Construction Geometry
Are you looking for a more simple way to create CAD geometry? Look no further, as we have implemented the Construction Geometry feature in our latest V31 CNC software. Similar to our Snap Increment function, V31 users can turn construction geometry on or off easily when the click the icon at the bottom of the UI (User Interface).


Construction Geometry Takeaway:
BobCAD-CAM's V31 Predictive Sketching with Construction Geometry
• Construction lines can be easily toggled on and off
• Assists you with: finding horizontal, vertical, tangent intersections and more
The benefit? Makes creating geometry easier than ever before.


Subscribe to BobCAD-CAM's CNC Software Blog
Join your fellow manufacturers! Get BobCAD-CAM's latest CAD-CAM articles straight to your inbox. Enter your email below:
V31 Geometry Creation Workflow
Almost every one of our wireframe geometry creation tools was enhanced using functionality from our previous version of CAM software. Adding picking boxes to our 3D creation tools in V30 was a big hit with our users. If you mistakenly picked the wrong entity for the function or picked them in the wrong order, it was no big deal. There was no need to cancel the function and reopen it, starting from scratch. Instead, users simply updated the items in the picking boxes and carried on. V31 has the same ease of use with our 2D creation methods. Additionally, the functions that used to allow you to decide whether or not you were picking a location in the graphics area or entering a location with data entry, now allow you a combination of both. There is no need to click a pick/enter button; just pick your point in the graphics area & update the data entry values as needed or vice versa. Also, each entity type in V31 shows all possible Creation Options directly in the Data Entry Manager!


New Geometry Creation Workflow Takeaway:
• Utilize multiple creation methods from a single feature
• Selection manager that aids in the design process
• Over 20 new CAD features
The benefit? Get more done with fewer mouse clicks.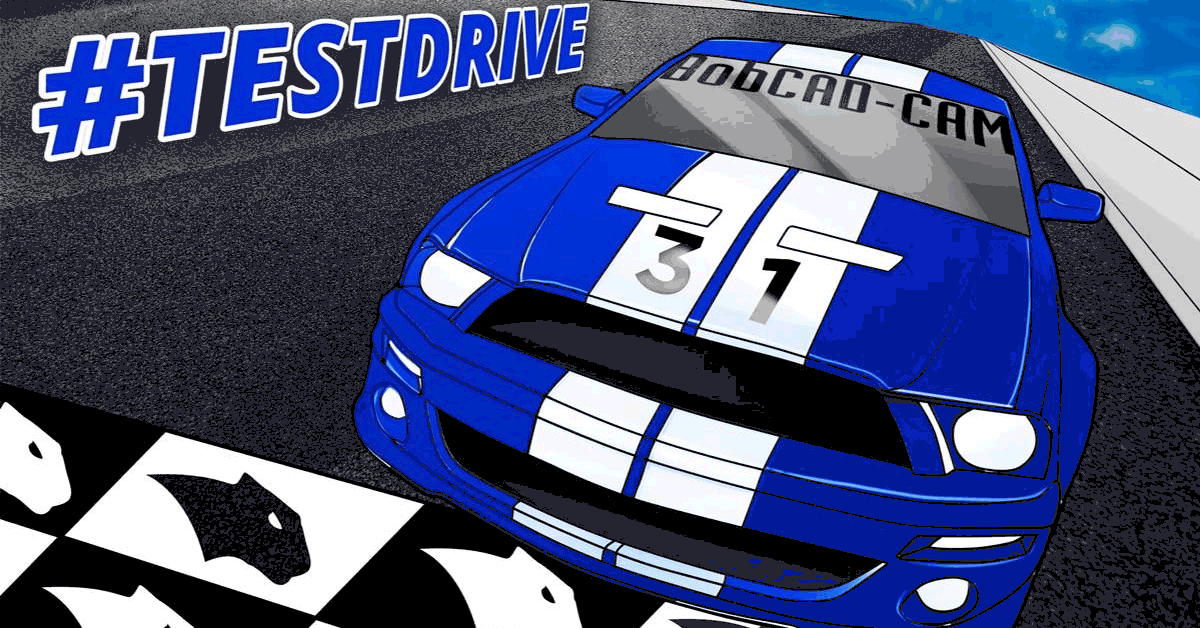 Start your Test Drive.
Have questions? Call us at 877-838-1275.

You're one click away from subscribing to BobCAD's YouTube channel. Click the link below for tips, how-tos and much more!