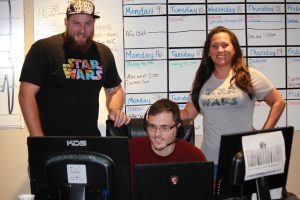 Stop me if you have heard this before: you need to get a part finished in a crunch and your software just won't cooperate. What do you do? Well, If you are a support member, you call a guy like Alex Miragliotta, a technician here at BobCAD-CAM. Alex isn't too far removed from college where he studied Mechanical Engineering, but already he has picked up a lot of the tricks of the trade in his time at BobCAD. Join us as we pull back the curtain and introduce your support technician, Alex Miragliotta.

How long have you worked for BobCAD & what brought you here to us?
I've been working at BobCAD for 2 years now. While I was going to school at the University of South Florida for Mechanical Engineering, I really enjoyed working with CAD and FEA programs in school. That's when I started looking for jobs in that field that I could do while I finished my degree. When I found the job with BobCAD, I had used a few different CAD programs but never used a CAM software before. Learning the software came very quickly via the same training professor videos that are available for customers.

What is a typical day like for you in support?
Most of the day involves logging into customer's computers and troubleshooting various issues that they may be having with a toolpath or geometry creation. What I like about being a technician is that there aren't many typical days in support, and there is always an opportunity to learn something new or teach someone else something new.

When you do a demo, what is your usual flow for walking someone through the new V31?
When I demo V31, my first step is always to show them the new ribbon toolbar layout and how things are organized. If they are new to BobCAD, I'll start off with CAD, but if they are upgrading then I will jump straight into all of the upgrades.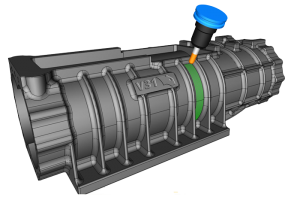 What is a recent technical issue you had that stumped you & how did you come to the solution?
I can't recall offhand one that I was completely stumped on. One of the more recent issues I can remember involved working with someone who had recently purchased the software. Their first project involved using their 4th axis machine to engrave text around a cylinder. This isn't too difficult to do but can prove difficult if you have never used the software before. After the initial call explaining the steps with them, they had to call back on certain steps they got tripped up on along the way before they were able to produce on their own. It can be very rewarding knowing that you helped someone who initially had no knowledge of the software be able to draw and cut a complex part on their own.


Subscribe to BobCAD-CAM's CNC Software Blog
Join your fellow manufacturers! Get BobCAD-CAM's latest CAD-CAM articles straight to your inbox. Enter your email below:
What were some things that you did to learn the software better when you first started at BobCAD?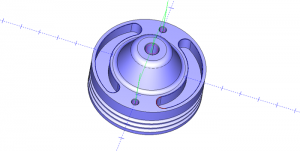 Really, just playing with the software. If I didn't know what a feature/setting did, I would find the tutorial on the feature and then just mess with every setting I didn't understand. I observed how that setting affected the toolpath. Also, downloading CAD files from the internet and setting up different types of toolpath on them helped too.

Do you have any advice for people who are new to using CAD-CAM software?
The Help Menu in the software can really be your bible when you are getting started. When you open the help menu, you'll notice there is a Tutorials category. Here you can find a written tutorial for almost every CAD & CAM feature in the software.

What do you do in your free time (away from BobCAD)?
If the weather is cold, I like to hike and explore nature. I would like to get out of Florida and travel more. I enjoy learning new things and since I recently finished school, I am looking for a new hobby to pick up and learn in my free time. I also enjoy playing what I like to call 'lazy' sports like bowling, ping pong, pool, and darts.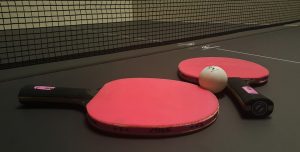 What's something about you that most people wouldn't know?
I am a pretty quiet and reserved person, so people are generally surprised to learn that I earned a junior black belt in Kempo Karate when I was 10. I also helped teach karate with my dad and sister when I was younger.

Anything else you want to add as we wrap up?
I just want to thank our tech support team for making BobCAD-CAM such a great place to learn and work. It is impossible for one person to know everything, but as a collective, we always seem to be able to put our heads together and come to a solution on the more difficult cycles.


Get Your BobCAD-CAM Trial Version Here & Start Cutting Today

You're one click away from subscribing to BobCAD's YouTube channel. Click the link below for tips, how-tos and much more!


BobCAD-CAM has provided CAD-CAM CNC Software products to the global manufacturing industry for over 30 years. BobCAD-CAM software can be found to increase CNC productivity for many applications in aerospace, automotive, production manufacturing, mold making, general machining, woodworking as well as the medical manufacturing industry, consumer products, musical instruments, custom fabrication, defense industry and many others due to the products ability to automatically generate NC programming code for such a wide variety of CNC controllers. BobCAD-CAM software is also found in educational institutions throughout the world as well as independent hobby home use. Products include machining technology for 2, 3, 4 & 5 Axis CNC Milling, Routing, Waterjet, Plasma and Laser machines as well as 2 Axis CNC Lathe. BobCAD-CAM is modular allowing shops to start off at a reduced technology level and add technology as it is needed including an add-on, BobART, for artistic machining. Unique technology includes adaptive high-speed machining multiaxis milling and routing which is a first in the world of CAD-CAM software. BobCAD-CAM also provides a variety of quality training products that include regional and online training classes or private sessions tailored to specific applications. Professional certification and multi-tiered support solutions are available. Contact BobCAD-CAM directly for more information at 877-262-2231 or 727-442-3554.