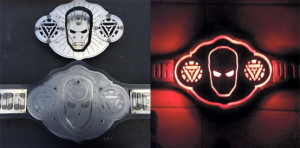 On his way out the door after visiting BobCAD's headquarters in Clearwater, Florida for an in-house training session, I caught up with Michael Gencarelli. Michael is the owner and founder of My Garage Shop; a place where BobCAD powers all the wonderful creations he can throw at it. Now, Michael is no slouch when it comes to being all about his business. He has founded and ran 5 companies, armed with just a high school diploma. Michael says, "I started out as a machinist and an auto mechanic. I progressed from the machine shop to manufacturing parts for a robotics company called Simple Technologies. I made parts for them, worked on simple robotics, did programming for robotics and was in charge of robotics & automation for the fastest growing computer company in the country. After many years in the business, I decided to start my own software company and ran it for 28 years."

He is using the most current version of BobCAD (V31) and uses for all of his projects. "What I have been doing mostly is the 3D sculpture stuff. Andrew Weber (longtime BobCAD Trainer) has been helping me with the other stuff like acrylic & metal. The software, little by little, has been able to do everything I ever wanted. That ties in with my development experience; when you were developing a project, you always pick the best tool. If you pick the simplest tool, you quickly found that it would run into a wall. With BobCAD, especially on the CAD side, I never ran into that wall. It's either 'here's how you do it' or you have to step up to the next version of software to get what you want. No matter what I have always needed, BobCAD delivers time and time again," said Michael. So, what led him to BobCAD's CAM software?


Subscribe to BobCAD-CAM's CNC Software Blog
Join your fellow manufacturers! Get BobCAD-CAM's latest CAD-CAM articles straight to your inbox. Enter your email below:
Initially, he started off using the stock software that came with his Torchmate. But Michael got to a point where he needed more from his CAD and CAM software. Michael told me, "As my work became more and more complicated, I realized that I needed another program. It stinks because I spent 3 years learning the other software, only for it to hit that wall I was referring to. I had an older version of BobCAD lying around, so, before I dove into it, I did some research and found that the BobCAD-CAD software did exactly what I needed. I started coming for training and upgraded when necessary & I never ran into a wall. BobCAD made it so my creativity was never limited."
I was curious if there was ever a time that Michael faced a challenge that his BobCAD software couldn't overcome and his answer was quite surprising. He was in the middle of a project where he had the right materials and tools but was lacking the right toolpaths to finish the job. Normally this would put a lot of projects on hold but Michael knew exactly what he needed. He says, "I needed more advanced toolpaths to get the finish I wanted on a project, so I just upgraded. I moved from 3 Axis Standard to 3 Axis Pro and instantly got the toolpaths I needed… upgrading was extremely easy and allowed me to stay on course to finish the project."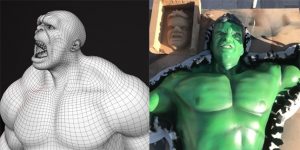 With results like that, it's hard to see Mr. Gencarelli ever using any other software besides BobCAD-CAM; and rightfully so. He started telling me that people always ask him what he uses to make his stuff and he proudly says BobCAD & pulls out his phone to show the stuff he can do with it. Before we parted ways, Michael wanted to add one more thing. He was very happy with how the advanced toolpaths work for him and his shop & he wanted to pass on that good information to our blog readers. He says, "If you are making complicated parts, It's necessary to have the Pro version or above. These toolpaths end up saving me a ton of time and provide for a better finish."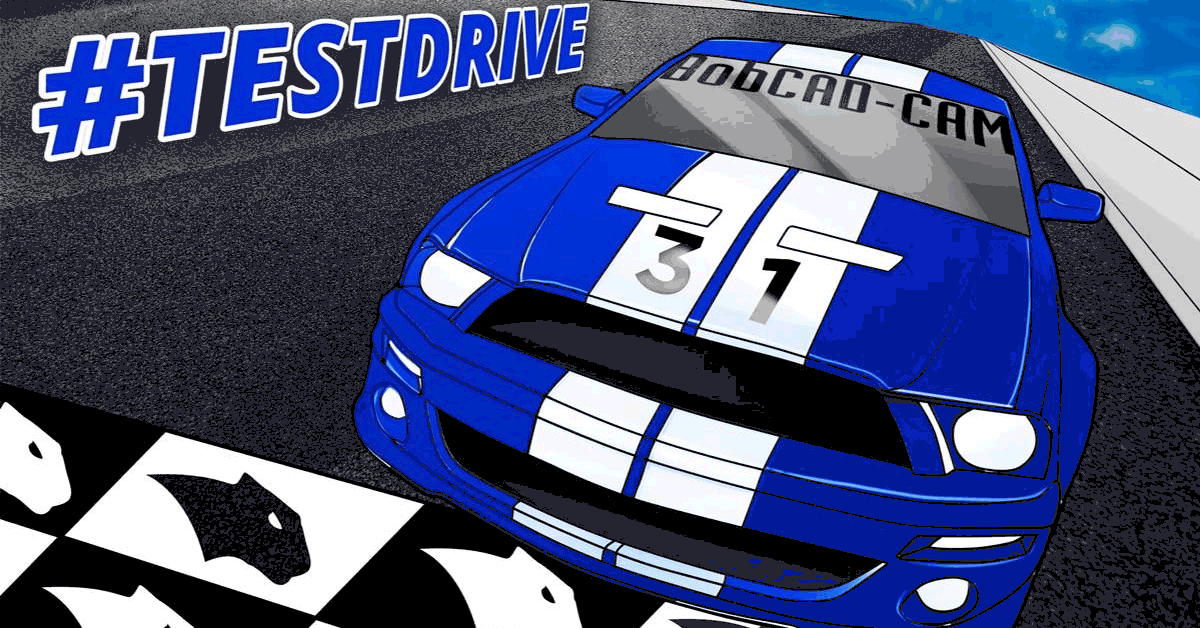 Start your Test Drive.
Have questions? Call us at 877-838-1275.