Tech Tuesday is a weekly blog that addresses some of the most common questions and concerns that I hear throughout the previous week from users of BobCAD-CAM software. Both customers and future customers are more than welcome to leave a comment on what they would like to see covered for the following Tech Tuesday. Enjoy!

Why Upgrade to Mill Professional?
Let's take a look at the similarities and differences between these 2 powerful CAD-CAM packages and why many users choose to upgrade to our Professional Level of 3D Milling CAD-CAM Software.
CAD Features 
BobCAD's unique modular CAM software includes all of our CAD features with every "level" of the 3 Axis Milling software. User's do not need to buy "solids" or file extensions for popular CAD packages. BobCAD's CAD software is a complete wireframe, surface and solid modeler that includes a history tree to keep track of Solid Design steps and modifications. Industry standard file translators come standard. This is important to note due to so many CAD & CAM packages charging extra for what we include as a standard.
Upgrading to Mill Professional for 3 Axis Milling, CAD features is not one of the reasons.
Toolpath Operations
Let's face it, 3D machining comes down to the Toolpath operations you have access to. Programming efficiently and precisely ultimately comes down to what Toolpath options you do or do not have.
BobCAD CAM 3 Axis Mill Standard Toolpath Operations:

BobCAD CAM 3 Axis Mill Professional Toolpath Operations:
If you were basing your decision to upgrade based on the number of Toolpath options you'll have access to, then upgrading to Mill Professional is an easy choice. However, it's not just about having more options, it's also about what those options provide you. Not everyone needs all the advanced 3D machining options the BobCAD CAM Mill Professional provides. There are many go-to features for 3D Milling that BobCAD's 3 Axis Mill Professional has to offer, Next, let's take a look at the roughing options for users that distinguishes Standard users from Professional users.

Key Features of 3D  Roughing
Tool Entry-
How your tool gets into the material is extremely important. Often, tool entry plays a huge role in runtime. Mill Professional offers more tool entry options, but the one I want you to put your attention on is the Non-Center cutting option. This allows users to force tool entry from the side of the material versus plunging. 
Subscribe to BobCAD-CAM's Tech Tuesday Blog
Join your fellow machinists. Get the latest Tech Tuesday CAD-CAM articles sent to your inbox. Enter your email below:
| | |
| --- | --- |
| Mill Standard | Mill Professional |
| Plunge (With Peck Options) | Non-Center Cutting |
| Ramp | Plunge (with Peck Options) |
| Spiral | Ramp Automatic |
| | Ramp Line |
| |  Ramp Spiral |
| |  Ramp Zig Zag |
| |  Ramp Profile |

Tip: Ramp Automatic switches entry styles as needed to optimize Tool Entry.
Boundary Options-
A boundary is used to "contain" Toolpath in a specific area. Users select a wireframe chain or surface edges to define an area to keep the tool in.
| | |
| --- | --- |
| Mill Standard | Mill Professional |
| Center of Tool | Center of Tool |
| | Tool Inside |
| | Tool Outside |
Tip: More options equals more control with less design work.
Toolpath Patterns/Options-
Toolpath patterns affect the direction or "flow" of your Toolpath. Depending on the hardness of the material you are working with, your machine setup and complexity of your job having options become critical to precision success. These patterns and options affect run time, surface finish, stock remaining and more.  
| | |
| --- | --- |
| Mill Standard | Mill Professional |
| Offset In/Out | Offset In/Out |
| | Parallel |
| | Adaptive |
| | Intermedial Steps |
| | Rest Roughing |
| | Smoothing |
When it comes to roughing, users have more options that aid in machining all kinds of materials, setups.
Gouge Checking With Check Surfaces-
This Toolpath containment feature really changes the game when containing Toolpath. Unlike a boundary, check surfaces provides the user more control over what happens when a tool (or tool assembly) makes contact with user-selected "check surfaces".
| | |
| --- | --- |
| Mill Standard | Mill Professional |
| N/A | Gouge Check |
| | Retract Tool |
| | Trim Relink |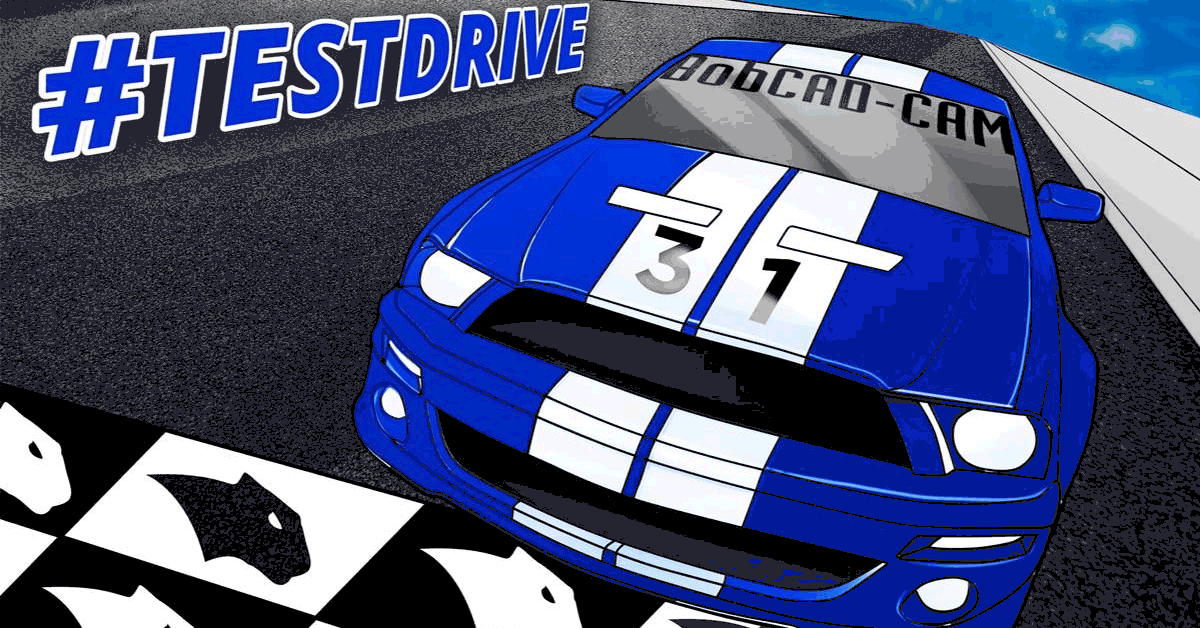 Start your Test Drive.
Have questions? Call us at 877-838-1275.

You're one click away from subscribing to BobCAD's YouTube channel. Click the link below for tips, how-tos and much more!

To see if BobCAD's Mill Turn software is right for your shop,
Summary
Article Name
Tech Tuesday: Mill 3 Axis Standard vs Mill 3 Axis Professional CAD-CAM Software
Description
Let's take a look what's the same and what's different between these 2 powerful CAD-CAM packages and why many users choose to upgrade to our Professional Level or 3D Milling CAD-CAM Software.
Author