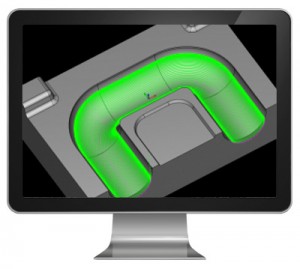 CAD-CAM software developer, BobCAD-CAM, has announced a new webinar event to introduce easy ways to improve CNC programming production through the use of surface based toolpaths.
Senior Technical Advisor at BobCAD-CAM, Cody Sheppard, will host the webinar using the company's new BobCAD-CAM V28 Mill 3 Axis Pro CAD-CAM software. The event will underscore a variety of reason why surface based toolpaths are the preferred toolpaths for complex 3D CNC machining.
CAD-CAM Topics for Improving CNC Production:
Surface based toolpaths vs. other toolpaths
New tool control
Undercutting
Gouge checking strategies
Benefits for complex 3D machining
"Surface based toolpaths give you that added level of tool control that you often need with more complex jobs," Cody Sheppard. "They offer more gouge checking options, undercutting capabilities, and better blending results where surfaces meet. They're simply a more capable toolpath when it comes to complex 3D machining."
The new BobCAD-CAM V28 offers seven different surface based toolpaths that can be applied to a wide range of 3–5 axis CNC programming jobs. This includes CAM programming for CNC mill machines, mill turns, and routers. The surface based toolpaths are also available in the company's BobCAM product, their Gold Partner CAM add-on for SOLIDWORKS™.
For further information on CAD-CAM software toolpaths, visit the Toolpath Matrix.
Webinar Host:
Cody Sheppard is a professionally certified BobCAD-CAM Software Operator. He's completed advanced coursework through both BobCAD-CAM and SOLIDWORKS™ training programs. As part of his job, he presents the latest CAD-CAM technology and identifies CNC programming solutions to machine better parts in less time 
Webinar Details
Name: "How to Improve CNC Production with Surface Based Toolpaths"
Date: Wednesday, March 23, 2016
Time: 1:00 pm – 2:00 pm EDT



Registration will be open through the start of the webinar, or until full. Space is limited, interested parties are encouraged to sign up and arrive early to secure a spot.
New Version 28 Mill 3 Axis Pro Software
You can try the new BobCAD-CAM Version 28 Mill 3 Axis Pro software by downloading a demo HERE.
Here are some related CAD-CAM articles you may also be interested in:
Summary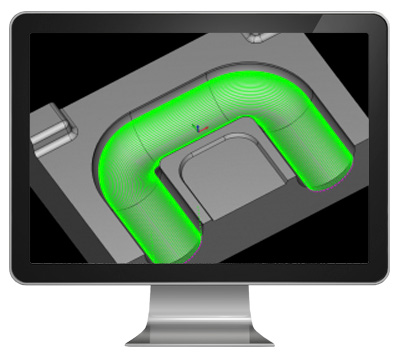 Article Name
New BobCAD-CAM Webinar to Focus on Improving CNC Production
Description
Learn what makes surface based toolpaths the preferred toolpath for complex 3D CNC programming.
Author
Nick Erickson | BobCAD-CAM