Tech Tuesday is a weekly blog that addresses some of the most common questions and concerns that I hear throughout the previous week from users of BobCAD's CNC software. Both customers and future customers are more than welcome to leave a comment on what they would like to see covered for the following Tech Tuesday.
When it comes to 2D machining, programming profiles are one of the most common toolpath operations you'll use. Simple to set up and may have options you didn't know. Keep reading to learn about three profile options you can use to save either programming or cycle time.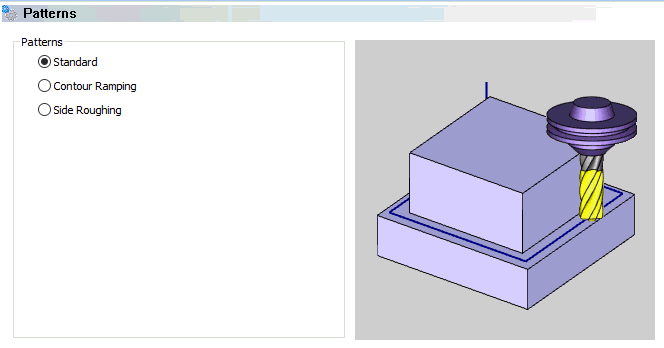 What is a profile operation?
It's a 2 Axis machining feature use to "follow" part features. Supporting both open and closed shapes, used for both roughing and finishing.
What kind of geometry does it support?
As a 2 Axis machining feature, it supports 2D geometry. Select wire frame geometry or surface edges to drive your profile toolpaths.
Does a profile operation support cutter comp?
Yes, you have multiple options to compensate for your tool diameter. Choose from no comp (cut on center), system compensation (BobCAD will offset for half your cutter diameter) and machine comp (G41 / G42).
3 Time Saving Features:
Extensions vs geometry editing
Minimize Retracts
Zig Zag Side Roughing
#1 Reduce programming time with extensions.
When selecting machining features for profiles, it's common to edit geometry. Either to trim back where the cutter goes, or extend past the part feature itself. One way you can speed things up is to stop editing geometry and use extensions. This check box allows users to extend or trim profiles by a distance or percentage of the tool. Huge time saver and eliminates or reduces geometry editing.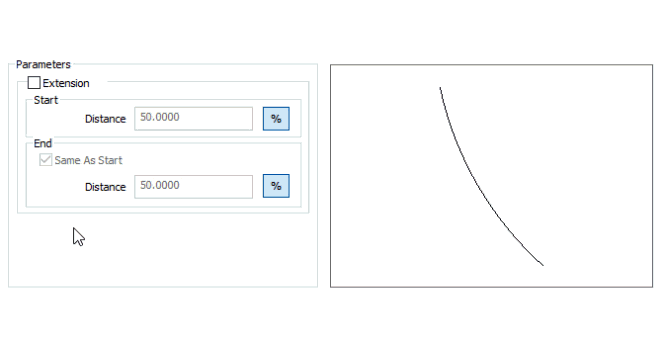 #2 Keep tool down with minimize retracts
When machining 2 Axis profiles with multiple depths, by default the tool goes to clearance after each depth of cut. This up down motion can add up unnecessary cycle time for shop shops /applications. To improve efficiency, removing the up down motion is desired. This is what minimize retracts or common called "keep tool down" does for 2 axis profiles. Use the check box to turn this option on to eliminate the extra up down motion.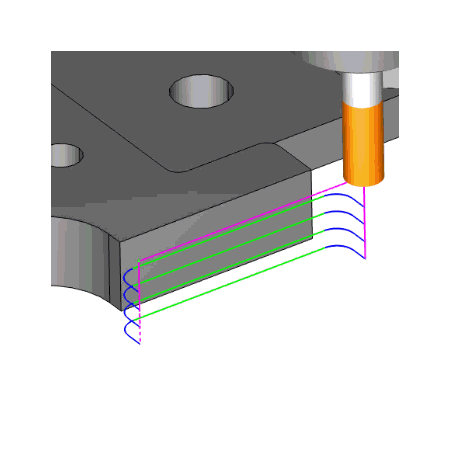 #3 Walk into profiles with zig zag side roughing
Clearing stock from shoulders, tabs, and walls sometimes requires more than one pass in XY to clear all the material. Side roughing is your go to operation to walk into profiles. One way to save cycle time is to keep the tool in the material and out of the air. Using zig zag side roughing gives your more options to drive your 2D profiles. Turning this option on results in 2 way cutting, eliminating the retrack and air time of singe direction side roughing. Get more parts out the door faster with zig zag side roughing.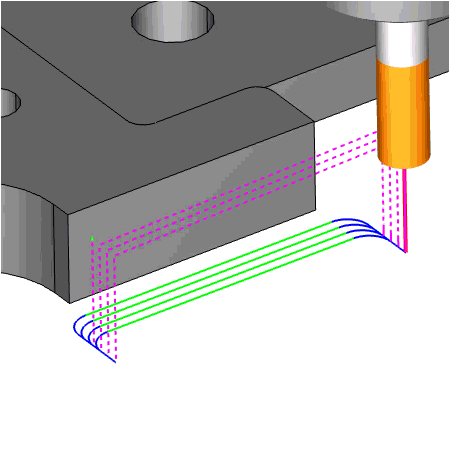 To learn about all the ways BobCAD helps CNC programmers reduce cycle/programming time call 877-262-2231 to speak with a CAD CAM pro. Or give these time-saving features a try. Click here to Download V33
BobCAD-CAM has provided CAD-CAM CNC Software products to the global manufacturing industry for over 30 years. BobCAD-CAM software can be found to increase CNC productivity for many applications in aerospace, automotive, production manufacturing, mold making, general machining, woodworking as well as the medical manufacturing industry, consumer products, musical instruments, custom fabrication, defense industry and many others due to the products ability to automatically generate NC programming code for such a wide variety of CNC controllers. BobCAD-CAM software is also found in educational institutions throughout the world as well as independent hobby home use. Products include machining technology for 2, 3, 4 & 5 Axis CNC Milling, Routing, Waterjet, Plasma and Laser machines as well as 2 Axis CNC Lathe. BobCAD-CAM is modular allowing shops to start off at a reduced technology level and add technology as it is needed including an add-on, BobART, for artistic machining. Unique technology includes adaptive high-speed machining multiaxis milling and routing which is a first in the world of CAD-CAM software. BobCAD-CAM also provides a variety of quality training products that include regional and online training classes or private sessions tailored to specific applications. Professional certification and multi-tiered support solutions are available. Contact BobCAD-CAM directly for more information at 877-262-2231 or 727-442-3554