Tech Tuesday is a weekly blog that addresses some of the most common questions and concerns that I hear throughout the previous week from users of BobCAD-CAM software. Both customers and future customers are more than welcome to leave a comment on what they would like to see covered for the following Tech Tuesday. Enjoy!

On today's "How It's Made At BDP"- HE351 Wastegate solenoid plugs. Made from aluminum Hex bar stock on our Doosan Lynx 220SLYC Mill/Turn CNC machine in less then 2 minutes per part. #BDP #Beansdiesel #MadeintheUSA #Ellisontechnologies #Doosan #Bobcad

Posted by Ryan Bean on Wednesday, August 23, 2017

Complex programming demands from Mill Turn machines deserve a simple to use, powerful software. Users can program everything from 2 Axis turning to full 4 & 5 Axis simultaneous Milling. Take full control and easily program complicated parts like complex valves, oil drilling tools, medical components and much more. Let's look at the different features users get to utilize with this dynamic software.

Mill Turn CNC Machine Compatibility
BobCAD-CAM supports nearly all Mill Turn, multitasking, live-C and Lathe, equipped with live tooling machine setups that may include multiple spindles, multiple turrets, milling heads, programmable steady rests, programmable tailstocks, part catchers and more.

Subscribe to BobCAD-CAM's CNC Software Blog
Join your fellow manufacturers! Get BobCAD-CAM's latest CAD-CAM articles straight to your inbox. Enter your email below:
2 Axis Programming


BobCAD's Feature Programming makes it easy for new and experienced programmers to setup turning cycles for ID, OD, Front Face and Back Face of their parts. With the addition of undercut removal, constraints and extensions in BobCAD's 2 Axis Turning cycles are robust, easy to use and powerful!











C Axis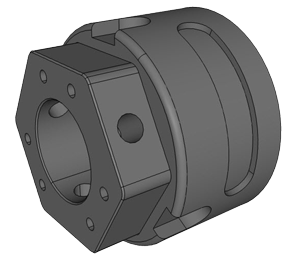 Pictured left, positioning and contouring motion on the OD and part face. Drill, Pocket , Profile, and engraving are just some of the typical C Axis programming cycles. Cross Drilling is a huge time saver because it automatically finds cross holes and programs them.



Y Axis Milling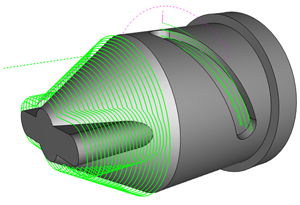 Machine off of the centerline and use all 3 axes of your Mill Turn machine. Machine with Y, performing Helical Milling, Thread Milling, Profiling and more! Use all your 3D Toolpaths, taking full advantage of your machines capabilities.




5 Axis Milling Head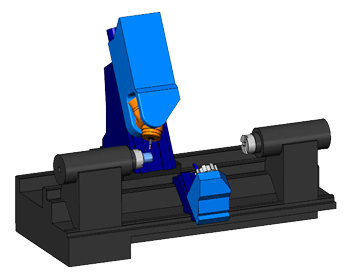 Milling head programming can be used on the main or sub-spindle, supporting positional or full range of motion programming.





Full Machine Simulation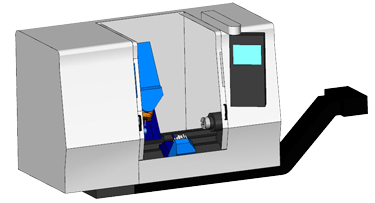 Utilize the kinematics, full machine and tool definitions of your machine to test and confirm Mill Turn programming to avoid collisions before they happen to your physical machine.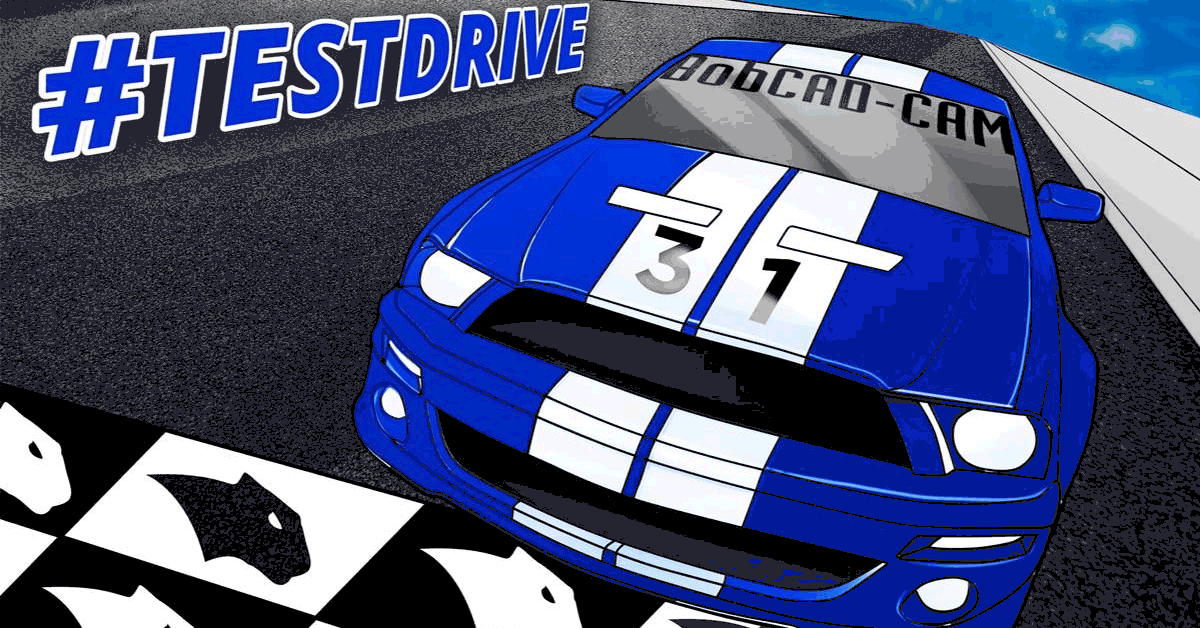 Start your Test Drive.
Have questions? Call us at 877-838-1275.

You're one click away from subscribing to BobCAD's YouTube channel. Click the link below for tips, how-tos and much more!

To see if BobCAD's Mill Turn software is right for your shop,
Summary
Article Name
Tech Tuesday: Meet Demand Using BobCAD's Mill Turn CNC Software
Description
Complex programming demands from Mill Turn machining requires a simple to use, powerful software. Program everything from simple 2 Axis turning and 3 & 4 Axis Milling strategies to full 4 & 5 Axis simultaneous Milling capabilities with BobCAD-CAM Mill Turn CNC Software.
Author