Tech Tuesday is a weekly blog that addresses some of the most common questions and concerns that I hear throughout the previous week from users of BobCAD's CNC software. Both customers and future customers are more than welcome to leave a comment on what they would like to see covered for the following Tech Tuesday.

Using the side roughing options for an outside profile in previous versions have been limited. In V33, BobCAD-CAM has implemented many new options to optimize your profile cuts. Now, instead of only calculating your side roughing passes by stock remaining, there is an option to calculate the extra passes by the certain stepover you desire.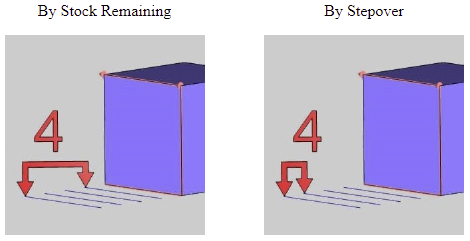 You can now sort the side roughing passes in a specific order. If you are implementing multiple passes down the stock at a certain depth of cut, you can set the order of the side roughing operation to reach the full depth before stepping over. The other option is to step over the toolpath all the way to the final profile pass before stepping down to the next depth of cut.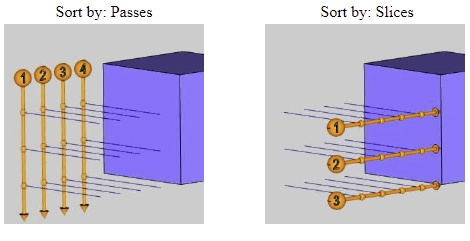 Depending on which sorting method you use, you also have the option to define either a Zig or a Zig Zag cut. Users can implement a Zig Zag cut back and forth down the stock when sorting by passes. When sorting by slices, customers can now implement a Zig Zag cut going back and forth across the stock before dropping down to the next depth of cut.

Try all of these new side roughing features in V33 today!

BobCAD-CAM has provided CAD-CAM CNC Software products to the global manufacturing industry for over 30 years. BobCAD-CAM software can be found to increase CNC productivity for many applications in aerospace, automotive, production manufacturing, mold making, general machining, woodworking as well as the medical manufacturing industry, consumer products, musical instruments, custom fabrication, defense industry and many others due to the products ability to automatically generate NC programming code for such a wide variety of CNC controllers. BobCAD-CAM software is also found in educational institutions throughout the world as well as independent hobby home use. Products include machining technology for 2, 3, 4 & 5 Axis CNC Milling, Routing, Waterjet, Plasma and Laser machines as well as 2 Axis CNC Lathe. BobCAD-CAM is modular allowing shops to start off at a reduced technology level and add technology as it is needed including an add-on, BobART, for artistic machining. Unique technology includes adaptive high-speed machining multiaxis milling and routing which is a first in the world of CAD-CAM software. BobCAD-CAM also provides a variety of quality training products that include regional and online training classes or private sessions tailored to specific applications. Professional certification and multi-tiered support solutions are available. Contact BobCAD-CAM directly for more information at 877-262-2231 or 727-442-3554