Tech Tuesday is a weekly blog that addresses some of the most common questions and concerns that I hear throughout the previous week from users of BobCAD's CNC software. Both customers and future customers are more than welcome to leave a comment on what they would like to see covered for the following Tech Tuesday. If you missed last week's Tech Tuesday, click here.

Welcome back to another wonderful edition of Tech Tuesday! Today we are going to be talking about Nesting software and the strong benefits associated with sheet optimization. If you have a Waterjet, Router, Laser, Plasma or CNC Burning machine, chances are you have, at one point, had to cut out multiple part shapes from a single piece of material. Did you sit there and manually figure out how many parts you could get off of one sheet of material? Although there is nothing wrong with that approach, machinists are losing out on valuable time and potentially not utilizing all of their material. This results in unwanted, unnecessary waste.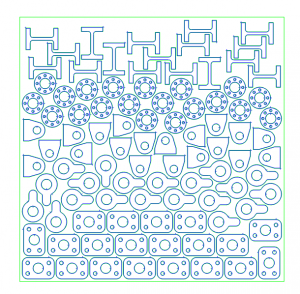 Our Nesting module is a complete solution for nesting parts & creating toolpath for optimized material utilization, maximizing parts produced and minimizing waste. It works within your regular BobCAD-CAM CNC programming software and is available as an add-on item. What makes it a must-have for any shop is the powerful true shape nesting engine and intelligent sheet optimizers that run your job up to 102 trials to deliver the best possible part placement. For our woodworking customers, the user will be able to define the angle and direction of cut, compensating for the various wood grains. Additionally, programmers using the Nesting software can apply tools and cutting depths at a variety of different parameters, defining their toolpath for actual cutting. This means you are getting every inch out of your sheet of material and putting less money in the garbage can.


Subscribe to BobCAD-CAM's Tech Tuesday Blog
Join your fellow machinists. Get the latest Tech Tuesday CAD-CAM articles sent to your inbox. Enter your email below:
Features You'll Love
Thermal Considerations in Cutting Sequences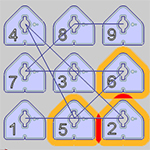 When operating machines such as a CNC Plasma or Laser, nesting parts can cause heating and warping on your material, resulting in unwanted collision points. To combat this, we made it so you can define a thermal distance between parts which the software uses to calculate a more efficient cutting path. This new path avoids those hot zones, leaving you with quality, undamaged parts. Get this dynamic feature, regardless of whether you get Nesting Standard or Nesting Pro.

Sheet & Part Priority
Easily set priority levels on your sheets and parts, giving you full control over the order in which parts & sheets are nested. Available in both Nesting Standard and Nesting pro.

Remnant Sheet Generation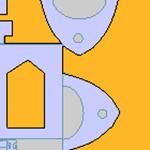 It may be likely that for the job you are doing, you don't exactly have to use the whole sheet of material. When a large portion of the sheet is leftover, users can save the shape of the remaining material and use it to nest a future job. This is exclusive only to the Nesting Pro module.


For a full list of features and explanations, click here.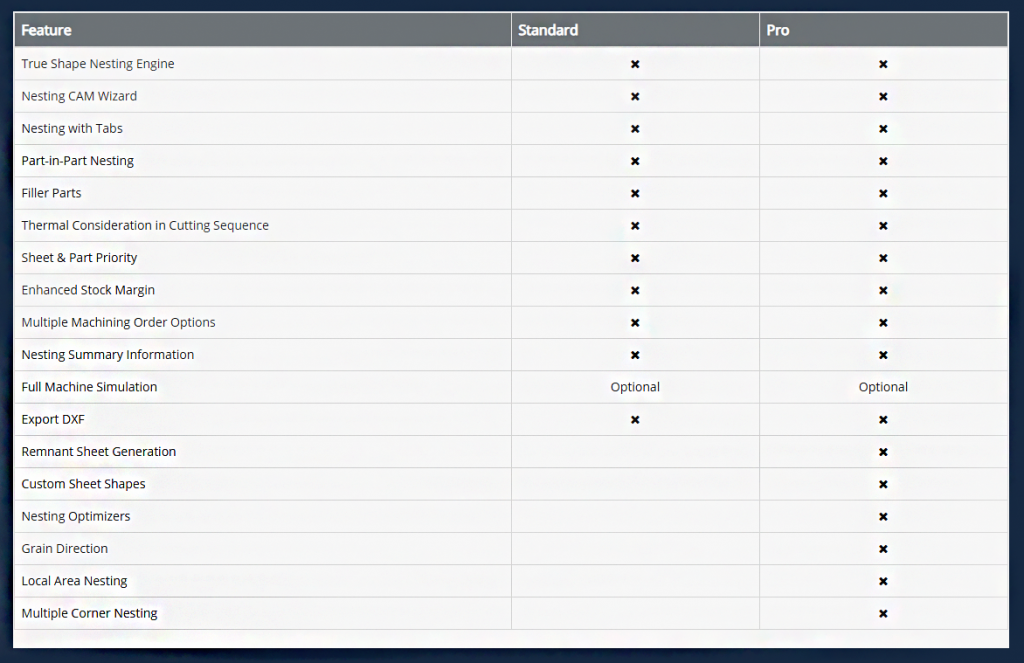 The Takeaway
Our Nesting software uses modern CAM wizards that walk users step-by-step through setting up their job, making it easy for users of all skill sets to jump in and start nesting. Simply upload a part or a batch of parts, set your parameters in the nesting wizards, and let the software do the rest! Thank you so much for reading another Tech Tuesday! Want to see what Nesting can do for your shop's productivity? Download a copy of the new V31 (click below) and activate Nesting in your trial. See you next week!


Get Your V31 Demo Here & Start Cutting Today

You're one click away from subscribing to BobCAD's YouTube channel. Click the link below for tips, how-tos and much more!


BobCAD-CAM has provided CAD-CAM CNC Software products to the global manufacturing industry for over 30 years. BobCAD-CAM software can be found to increase CNC productivity for many applications in aerospace, automotive, production manufacturing, mold making, general machining, woodworking as well as the medical manufacturing industry, consumer products, musical instruments, custom fabrication, defense industry and many others due to the products ability to automatically generate NC programming code for such a wide variety of CNC controllers. BobCAD-CAM software is also found in educational institutions throughout the world as well as independent hobby home use. Products include machining technology for 2, 3, 4 & 5 Axis CNC Milling, Routing, Waterjet, Plasma and Laser machines as well as 2 Axis CNC Lathe. BobCAD-CAM is modular allowing shops to start off at a reduced technology level and add technology as it is needed including add-ons for artistic machining and nesting sheet optimization. Unique technology includes adaptive high-speed machining multiaxis milling and routing which is a first in the world of CAD-CAM software. BobCAD-CAM also provides a variety of quality training products that include regional and online training classes or private sessions tailored to specific applications. Professional certification and multi-tiered support solutions are available. Contact BobCAD-CAM directly for more information at 877-262-2231 or 727-442-3554.