V28 CAD Training Professor Video Series
The V28 CAD Training Professor is a comprehensive training solution designed to help you master your 2D & 3D model creations. The learn at your own pace video series covers all of the time saving tools and advanced design functionality within the BobCAD-CAM software.
The training set includes:
79 Individual Training Videos (DVD)
189 Page Digital Training Manual (PDF)*
Corresponding CAD Training Files for On-Screen Lessons
*Hard copies of the training manuals are available separ

The Training Professor Video Series provides how-to instructions on using the new CAD features available in the V28 software in addition to all of the innovative design features that BobCAD-CAM has developed over the past 30 years.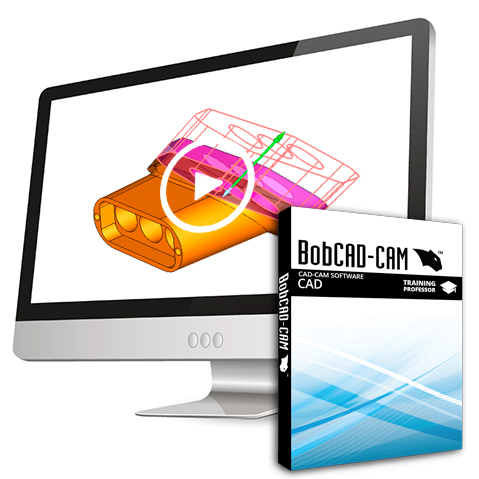 Using this product, you'll learn how to:
Design Parts from Start to Finish
Import and Orient Drawings
Create Wireframe, Solids, & Surfaces
Scale and Dimension Your Models
And Much More!
The detailed digital workbook guides you step-by-step through each lesson and includes a library of pre-made CAD files that correspond to the workbook tutorials. Lessons are self-contained and portable so you're able to learn what you want, when you want, and where you want.