The Version 26 Training Professor Video Series for CAD is a comprehensive training series geared to help you master your CAD system at your own pace.
The New CAD Training Professor Video Series contains:
Digital Workbook (Acrobat PDF) with Training Lessons
Video Box Set of CDs with 60+ Training Videos
Corresponding training CAD files included on the CDs

The training lessons also cover all CAD design features including 2D/3D wireframes, surface construction, solid modeling, gear/sprockets and much more.
The detailed digital workbook guides you step-by-step through each lesson and includes a library of pre-made CAD files that correspond to the workbook tutorials.

2D/3D Wireframe
Using DMS™
Stock Wizzards
Solid Modeling
CAD Utilities
Gear, CAMs & Sprockets
RS-232 Communication
and MORE

Lessons are self-contained and portable. Learn what you want, when you want, and where you want – in your office, in your shop, in your home, or on the road.

This new v26 CAD training series is like having a personal training professor in a box, teaching you everything you need to know about the v26 BobCAD-CAM CAD software from A to Z!
Learn to:
Fully customize the drawing interface
Over 160 geometry construction and editing features
Innovate using wireframes, surfaces and solids


There is a copy of the V26 CAD Training Videos reserved for you
Order Yours Today!
877-262-2231 X609
Summary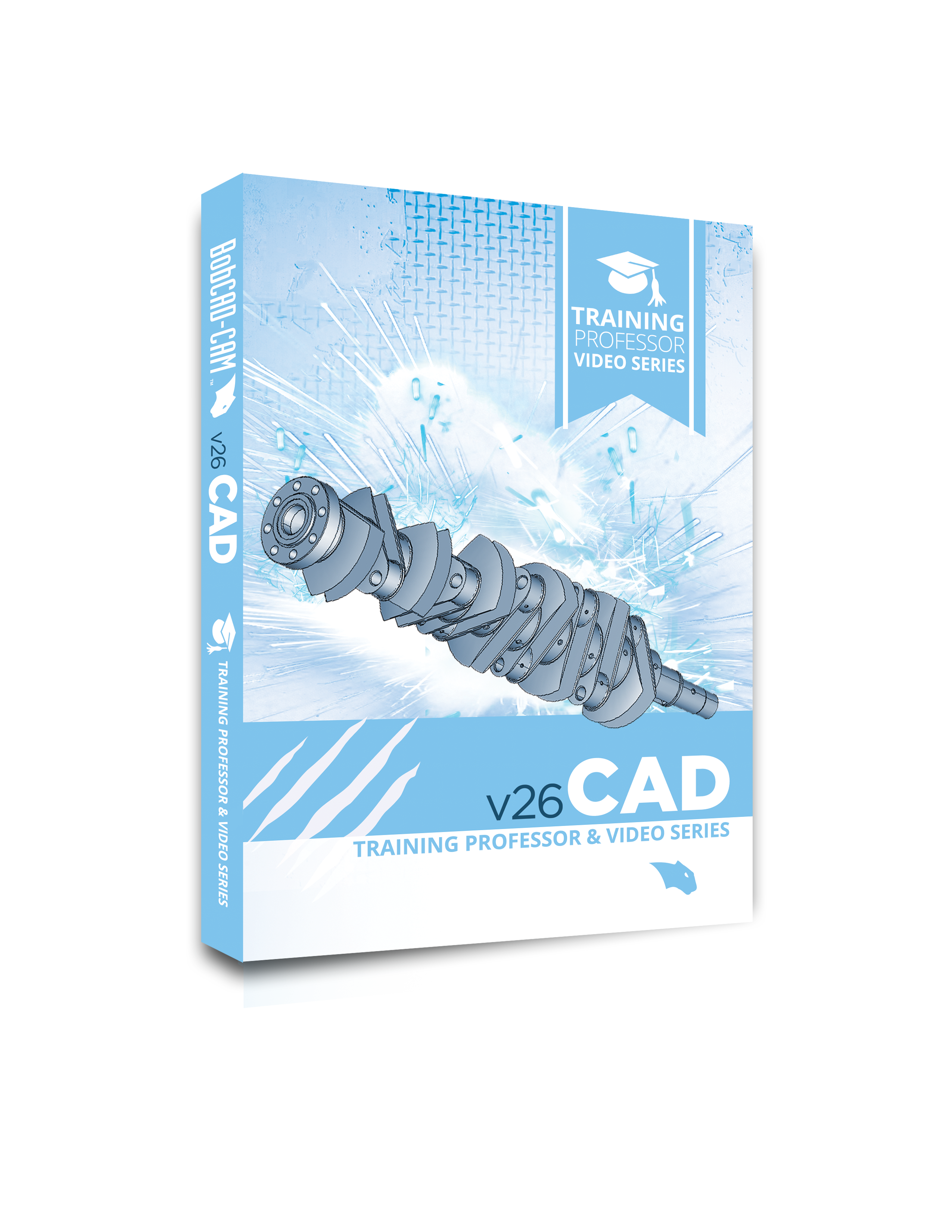 Author Rating





Brand Name
Product Name
V26 CAD Design Training Videos
Price
Call us Today at 727-442-3554 or Toll Free 877-262-2231
Product Availability