UPCOMING WEBINAR
CAM Tree: Stock, Machine Setup & Machining Features
Date:
1/22/2020
When:

1-2 PM EST
Webinar Overview
Join us for this week's webinar and get a review of common CAM Tree features you'll use when setting up and programming your parts
Webinar Topics
Stock wizard and shape options
Machine setup location(s)
Customizing Machining Features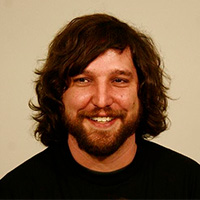 WEBINAR HOST
Al DePaolo
Voice of BobCAD AfterDark Videos
Al DePoalo has been with BobCAD-CAM for over 10 years and regularly hosts webinars on BobCAD-CAM software.
Webinar Notifications Signup Form
Sign up for Webinar Alerts. Be in the know with BobCAD-CAM.
WEBINAR TESTIMONIALS
Good morning Al,
Just a note to let you know how much I appreciate the Webinar program you host. I have not been able to participate Live. But being able to view them after the presentation is a great service.
BobCAD is a class act. It is so great the way you have created so much training online. It makes BobCAD a much more practical purchase.
Keep up the good work. – Stephen Kreider
Premium Level Support Training Webinars
Training Webinars for Premium Level Support Members occur weekly. Current Premium Members can
click here
to login to view the schedule and register.
If you would like more information about Premium Support and Training Webinars please contact us at 877.262.2231.