Webinar Overview
Get future webinar alerts by signing up on the form located to the right.
Webinar Topics
TBD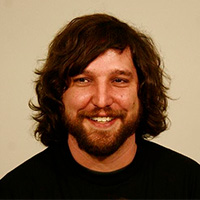 WEBINAR HOST
Al DePaolo
Voice of BobCAD AfterDark Videos
Al DePoalo has been with BobCAD-CAM for over 10 years and regularly hosts webinars on BobCAD-CAM software.
Webinar Notifications Signup Form
Sign up for Webinar Alerts. Be in the know with BobCAD-CAM.
WEBINAR TESTIMONIALS
I have chosen BobCAD for over ten years because whether you're a hobbyist, like myself, or have a large machine shop you get the same great one on one help and personlaized customer service.
Dain
Good morning Al,
Just a note to let you know how much I appreciate the Webinar program you host. I have not been able to participate Live. But being able to view them after the presentation is a great service.
BobCAD is a class act. It is so great the way you have created so much training online. It makes BobCAD a much more practical purchase.
Keep up the good work. – Stephen Kreider
I think you still do a great job with the Webinar.
I think that Webinar is still the best way to pick up something that I might have forgotten Bobcad can do or maybe a short cut that will safe some time.
Keep up the good work - Eric | G-W Tool
FREE DOWNLOAD
Download & Try the latest version of our industry leading CAD-CAM software.
Questions? or to schedule a One-on-One software demo call, 877.262.2231.