You're one click away from subscribing to BobCAD's YouTube channel. Access more webinars like this and much more!

Does where you pick geometry in the selection process control the direction of the cut?
At this time, no. To change your direction of cut after you've selected your geometry, you'll either pick the start point and direction graphically or use the reverse direction all or single from the dialog.



Can you control the order of Milling holes by pick order?
Yes, Milling features use machine sequence sort order just like Drilling features. To sort your holes in the order you've selected them, use the sort order 'No Sorting'.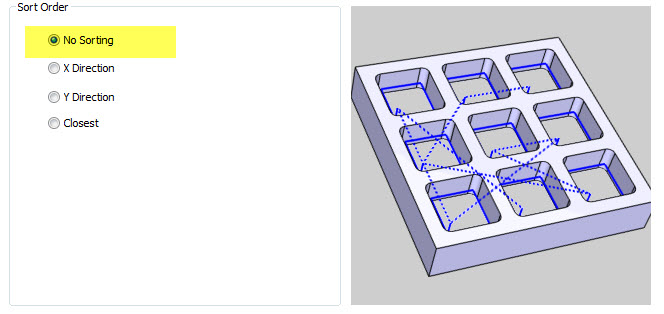 Can you pick a start hole for a pocket?
Yes, you can select a plunge point for offset pockets to force the tool to start at a location, typically a pilot hole.



Can you create a spiral entry for a pocket based on a point location?
Yes, your plunge point sets the X Y location that tool will enter the pocket, your lead type will determine if you plunge, plunge with pecking, ramp or spiral.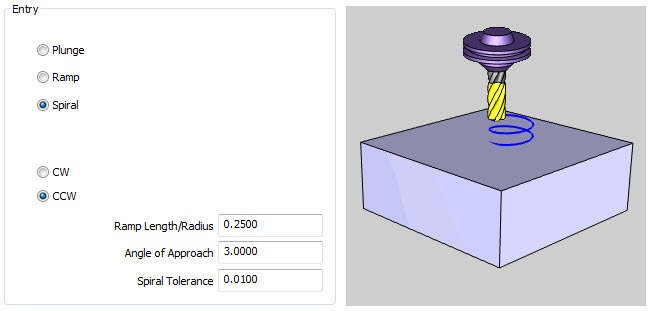 Can you pick a start hole for multiple pockets?
No, not at this time. If you have multiple pockets you need to program with plunge point locations, you'll need to create Pocket Features for each one. Currently, the plunge point selection is limited to 1 location.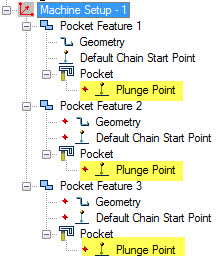 Subscribe to BobCAD-CAM's CNC Software Blog
Join your fellow manufacturers! Get BobCAD-CAM's latest CAD-CAM articles straight to your inbox. Enter your email below:
Does minimize retracts work on the Lead-In/Out moves?
Yes, the tool will keep down with our without a Lead In/Out move.



Can you drive 2D Toolpath off of wire frame?
Yes, you can create or "drive" Toolpath based on 2D and 3D wire frame profiles.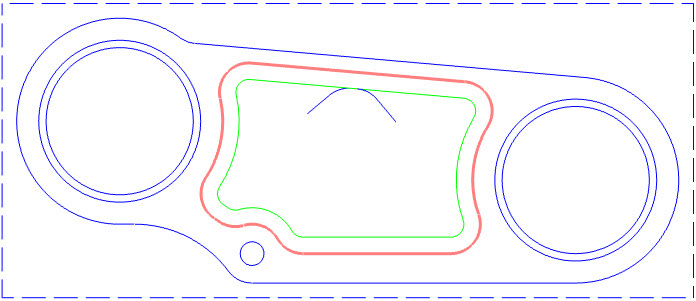 Can you drive 2D Toolpath off surface edges?
Yes, you can select surface edges, surfaces, constant Z surface edges and loops to "drive" your Toolpaths.


If you use the Toolpath Editor to make a change to your Toolpath, what happens if you recalculate the feature?
Great question. Toolpath features that have been edited will be locked to prevent recalculating, which would remove changes the user had made. Users can continue to make edits to their Toolpath as needed. To reset the Toolpath prior to its edits, unlock the feature and re-compute.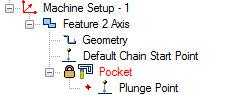 What Toolpath is used to create a spiral pocket?
A spiral pocket is created with a pocket feature, just check on the use spiral for circular pockets pattern option.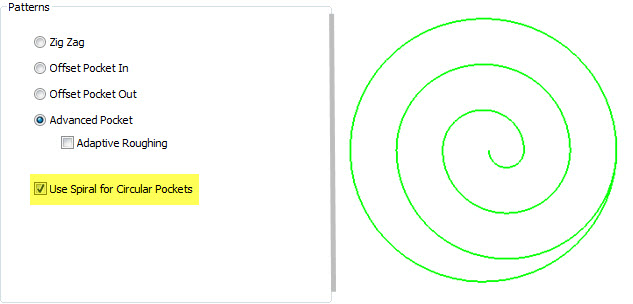 Is there a way to helical all the way down instead of multiple steps?
You can control the arc posting format for a 180-degree move or a 90-degree move. This is set in the posting block 221. Break arc into quadrants.



How do you change the Lead-In arc and angle?
BobCAD offers 5 types of Lead-In/Outs for open and closed profiles. If you want to customize the Lead- In/Out angle, as well as the radius, use the circular Lead-In/Out option.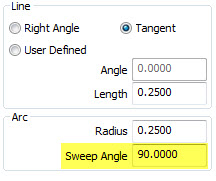 Choose the tangent line option for a circular Lead-In gives the user 3 controls. The line length of the Lead In/Out the radius size and the sweep angle. Using the sweep angle users can adjust the approach angle of the Lead In/Out.



What the best way to learn about 3D Toolpaths?
I recommend our online training options as one of the best ways to learn about 3D toolpaths. You'll work one-on-one with our BobCAD trainer using your parts and your questions.

Is there a webinar that shows a project from start to finish?
Not at this time, but there are built-in tutorials in the software that go start to finish, from design to posting.