Tech Tuesday is a weekly blog that addresses some of the most common questions and concerns that I hear throughout the previous week from users of BobCAD-CAM software. Both customers and future customers are more than welcome to leave a comment on what they would like to see covered for the following Tech Tuesday. Enjoy!

To make selecting a CAD-CAM module for your shop easier, I created a quick reference guide for users who are doing multiaxis work; more specifically, 4 Axis. Let's spend a few minutes to go over Mill 4 Axis Standard and Mill 4 Axis Professional, noting the benefits they bring to you and your shop.

Mill 4 Axis Standard:
Our 4 Axis Standard is popular with manufacturers! Here are 4 Key Features any shop with a rotary table benefits from.

1- Indexing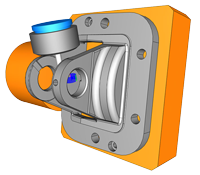 Indexing is used to position your part at different angles. Sometimes referred to as "3+ 1 programming". Users can select a surface or (UCS) to Index the part for machining in 2D or 3D.

2- Wrapping Groups
Wrapping Groups are used to machine around the outside diameters of your parts. Create pockets, engravings or profile like a J slot using a wrapping group. Users define the diameter they want their Toolpath wrapped to and the software takes care of the rest.

3- Rotary
Rotary Toolpath supports machining a solid model directly while using your 4th Axis. Similar to turning a part on a Lathe, the 4th Axis spins the part and your tool moves up and down in 'Z' following the surfaces of your selected model. With multiple Toolpath settings for direction control, cut increment and roughing, Rotary Toolpath is simple to setup and extremely powerful.

4- Cross Drilling

Drilling holes with your 4th Axis is a great way to make sure holes stay concentric from one side of the part to the next. Reducing setups is another main reason shops turn to 4 Axis to begin with. With Cross Drilling, BobCAD can automatically detect and program the cross holes of your parts. Just select your solid and go! A huge time saver for this common machining application.

Note: Mill 4 Axis Standard wrapping groups use axis substitution rotary moves.

Mill 4 Axis Professional:
True 4 Axis programming, that's the difference between 4 Axis Standard and 4 Axis Professional. Users not only gain 7 surface based Toolpaths that support "True 4 Axis" Milling, they also gain tilt control of the tool angle to the surfaces being cut. Using true 4 Axis Toolpaths, users can cut off centerline while following the surface or solid model being programmed. This "Y" move makes all the difference while programming perpendicular pocket walls and other shapes. Not only do you have true 4 Axis cutting, you'll also gain control of point distribution which is essential for machines to run smoothly.

Another added value to the Mill 4 Axis Professional module is the inclusion of full Machine Simulation. This allows users to visualize their setup, part, Toolpath and machine components in a virtual cutting environment. In many cases, Machine Simulation is required to develop an error-free NC file. Thank you so much for reading another Tech Tuesday; see you next week!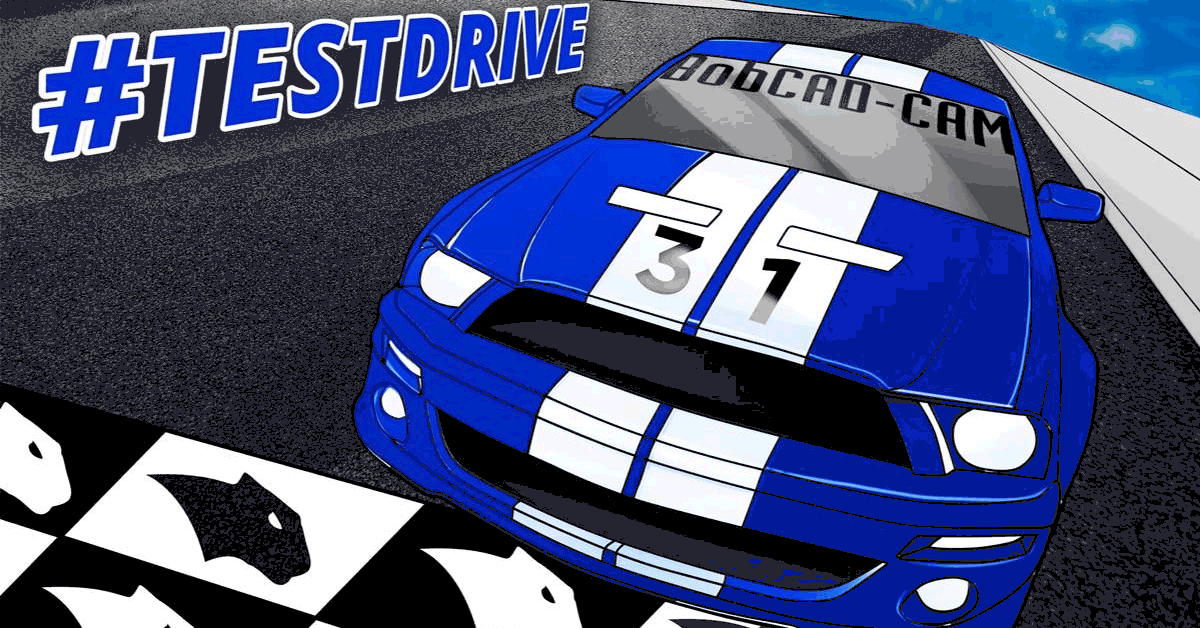 Start your Test Drive.
Have questions? Call us at 877-838-1275.

You're one click away from subscribing to BobCAD's YouTube channel. Click the link below for tips, how-tos and much more!

To see if BobCAD's Mill Turn software is right for your shop,
Summary
Article Name
Tech Tuesday: Which CAD-CAM Module is Right For You? Mill 4 Axis Standard vs Mill 4 Axis Professional
Description
To make selecting a module for your shop easier, I created a quick reference guide for users who are doing multiaxis work; more specifically, 4 Axis. Let's spend a few minutes to go over Mill 4 Axis Standard and Mill 4 Axis Professional, noting the benefits they bring to you and your shop.
Author