Automotive
BobCAD-CAM in the Automotive Industry
Overview
The automotive industry is constantly changing in an attempt to deliver products to consumers that are more desirable and more efficient. CAD/CAM technology has a great deal to do with how these automotive products are developed and produced not to mention that there is a great need for after-market automotive parts and products that continue to change our lifestyles in terms of this industry.
BobCAD-CAM software is an ideal solution for both the automaker as well as custom fabricators that need a powerful, yet affordable solution to supporting design and meeting their CAM, CNC programming requirements to make these parts.
---
Featured Automotive Success Story
Mike Gulla Racing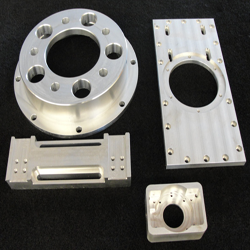 I recently upgraded to BobCAM Version 2 for SolidWorks and the software does everything it's supposed to. Well worth the investment. For the money you just can't go wrong. We do mostly short run three axis machining and R&D prototypes. BobCAM for Solidworks works great. The best thing about Version 2 is the changes to the Tool Library and your ability to upgrade, add or change tool information from one screen. Thanks BobCAD-CAM for a very good product at a fair price.
Mike Gulla
Island Racing Service Inc.
802-372-8565
www.islandracingvt.com
---
View All Automotive Success Stories >>
---