Tool & Die
BobCAD-CAM in the Tool & Die Industry
Overview
Tool & Die makers face difficult challenges every day in creating efficient toolpath and machining strategies for CNC machining. BobCAD-CAM provides solutions that solve these challenges making the CNC programming process as simple as possible without cutting corners.

If you are a Tool & Die Maker or Mold Maker our CNC Mill Professional software has special toolpath features designed for complex 3D part programming. BobCAD-CAM is being used in a wide variety of shops for a wide variety of applications. This is due to the versatility of the program, customizable post processors, and multiple cutting options that come standard. Whether you're new to CAD/CAM or a seasoned expert, doing 2D work or creating complex 3D parts programs with our latest CNC Software is EASY.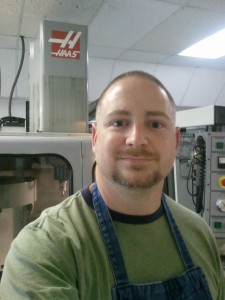 "My name is Norvin Lemon. I have been a customer of BobCAD-CAM since Version 21 up to the new Version 25. I have watched the BobCAD-CAM software with each new version get better and better. But the Version 25 is incredible. I love it. I have worked at shops that specialize in micro machining, job shops as well, and now I am working in a plastic injection mold shop. In working for these places I have had the opportunity to work with some really expensive CNC software products. I have used Master CAM and I have used Gibbs CAM. Both of these systems are great, but for all the machining I have been around over the past 22 years, there is nothing I have yet been exposed to that BobCAD-CAM couldn't do just as well as either of these extremely high priced CAD/CAM systems. I can't imagine why anyone would spend so much money for CAM software, when they could have something as advanced as today's BobCAD-CAM at a fraction of the cost.
Thank you, BobCAD-CAM family, for making such a powerful tool at such an affordable price. You have produced a tool that is as advanced as the well known, high priced CAM systems. I would think your competitors should be very nervous about how they are measuring up to BobCAD-CAM. You have opened new doors for those of us who do not have a lot of money but still need a powerful CAD-CAM program. Thanks again!
N.V – CNC Machinist| Batesville , AR

Get a FREE whitepaper: CNC-Software-WhyYouNeedIt