Mill Better Parts, Faster & Easier
Start learning how to improve cycle times, achieve better surface finishes, and more with the latest BobCAD-CAM for Milling training video set.
This new Training Professor Video Series is an immersive experience unlike any other. First, you'll learn the basics of programming – from defining your stock, to setting up your machine, and navigating the CAM Tree. Then you'll advance to more complex situations like gouge checking, adaptive toolpath programming, and tapered thread milling.
These videos will teach you how to…
Achieve Better Surface Finishes with Advanced Toolpaths
Save Time & Money with Programming Shortcuts
Avoid Costly Machine & Tool Collisions with Simulation
Plus Much More!
Whether you're learning mill programming for the first time or simply looking to sharpen your skills, this training set will equip you with the knowledge and confidence needed to machine better parts, faster and easier.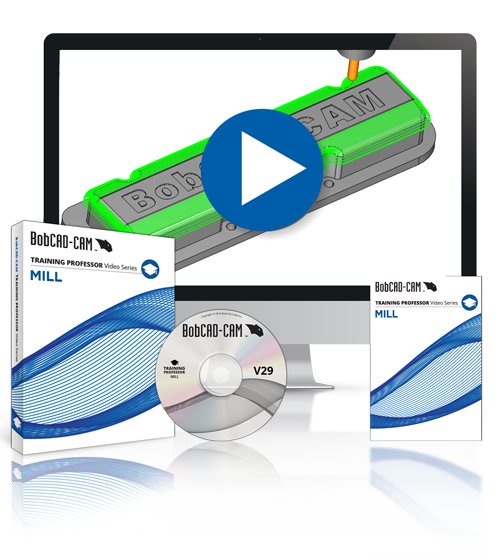 Complete Set Includes:
197 Easily Navigated Training Videos (DVD)
Over 11 Hours of Video Training!
A 672-Page Digital Training Manual (PDF)
Plus, CAD Training Files to Use with Corresponding On-Screen Lessons
Start learning immediately!