Click Icon for Product Information
See Why We're RANKED #1
BobCAD-CAM simplifies complex CAD-CAM programming so you can spend more time machining and less time guessing. Our affordable CAD-CAM solutions streamline your workflow and give you the power to handle your most demanding jobs with ease.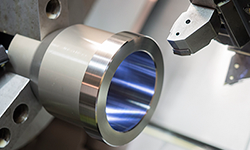 No matter how large or small the shop, BobCAD-CAM's solutions for CNC programming are proven to make machining faster, easier, and more efficient. Take a look to see for yourself. Explore Product Page
For 30+ years, BobCAD-CAM's been dedicated to solving everyday machining problems faced by shops of all sizes. Learn How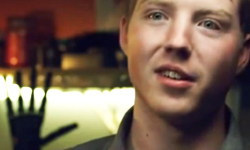 "Because we do a lot of very precise and accurate machined parts using 4th axis capabilities, we needed an industry leader that was used in the medical and aerospace industries – that is how we discovered BobCAD-CAM" - Easton LaChappelle - Unlimited Tomorrow
Read More Testimonials

CAD-CAM - Computer Aided Design & Computer Aided Manufacturing CNC programming software by BobCAD-CAM provides a complete CAD-CAM suite of products and powerful machine functionality in an easy to use package. Our professional level CAD-CAM software packages are designed to work within all industries that utilize 2.5, 3, 4, and 5-axis CNC Machines for Milling, Lathe, Router, Laser, Plasma, Waterjet, and Wire EDM. BobCAD-CAM modules are also available for Artistic CAD-CAM & Nesting/Sheet Optimizing type applications and more. The software's wizard driven CAM programming features and advanced 2D & 3D toolpath strategies remove the guesswork while optimizing CNC machining performance, maximize CAM programming efficiency and simplify the programming workflow for shops of all sizes and job types.