BobCAD-CAM CNC Software continues to add CNC programming strength to manufacturing machine shops throughout the world. Robey Tool & Machine is on the front edge of productivity and leading manufacturing technology in Columbus, OH. Here is what they had to say about using BobCAD-CAM to achieve success.



Robey Tool & Machine has built a solid reputation in the industry for service-oriented machining. As a successful manufacturing company they understand deadlines must be met, tolerances held, and parts must be done right the first time. This family-owned business has been providing outstanding CNC machine work and unmatched customer-tailored service for over 30 years. While Robey Tool & Machine is a supplier for several major manufacturers in the food industry, they like to bring precision parts as affordably as possible to their customers. To do this they have chosen the BobCAD-CAM CNC Software to help them reach their goals in CNC part making.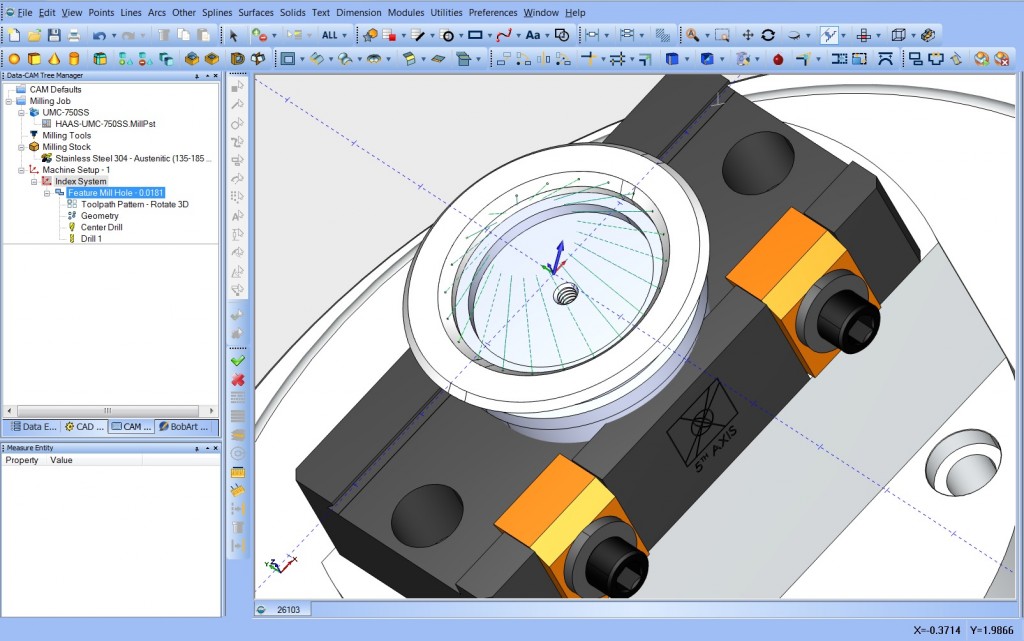 Currently they have 8 VMC's and the Haas UMC 5 Axis CNC machine tool and are extremely productive. "This was the part I used to learn how to post to our 5 Axis CNC machine after creating the machining program in BobCAD-CAM 5 Axis CNC software," says Wilbur Robey Jr., who is the plant manager. He continues, "the geometry was simple enough to figure out how I would program it. Then I kept posting from BobCAD-CAM, and I got the post processor to replicate the Dynamic Work Offset feature the Haas UMC uses to track a datum point in 3+2 positioning. It seems so simple now when it was tough to wrap my head around it initially. BobCAD-CAM was a big help because the simulation machine I constructed moves the rotary axes EXACTLY the way my machine does, including tilt limits and more."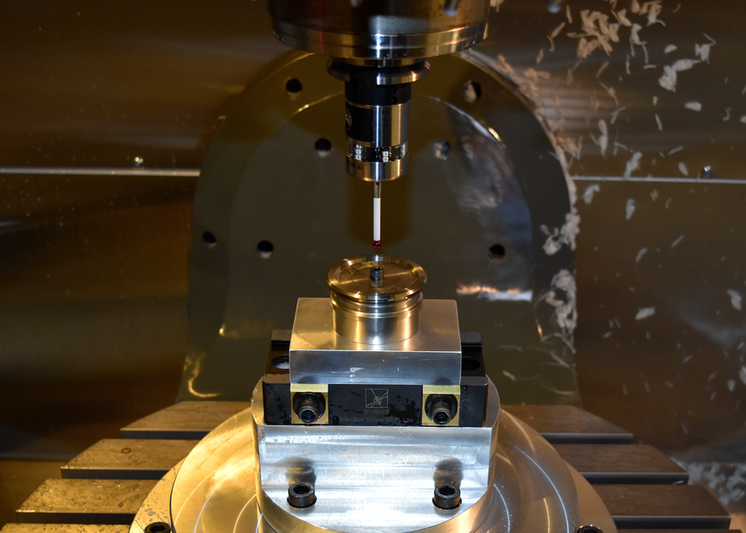 "I really appreciate BobCAD-CAM bringing affordable and powerful software to the masses in manufacturing. We are hoping to get our new CNC lathe with live tools and Y axis this year and I will be using the BobCAD-CAM Mill-Turn module as soon as it happens," says Robey Jr. They currently have the latest BobCAD-CAM systems in use.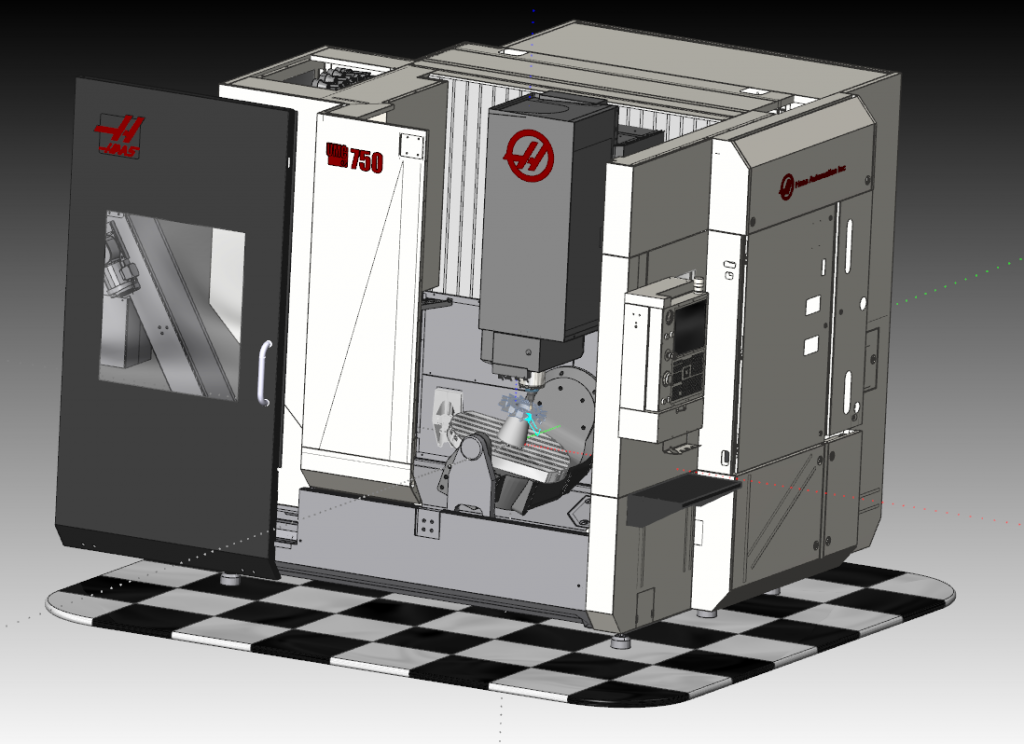 The 5 Axis CNC Software features in BobCAD-CAM include SWARF machining, REST machining, Trimming, High Speed Multiaxis Roughing and all of the other Standard or Pro machining operations that are available in each of the modules. The machining wizards within the software help guide the user through the process of programming the toolpath and simplifying it.
Then once the toolpath is generated, the simulation allows you to visualize the machining process to have confidence in what has been programmed, calculate cycle times, detect any gouges or errors and more. The Haas UMC-750SS was chosen by Robey Tool & Machine for its speed and legendary Haas reliability. BobCAD-CAM fully supports the 5 Axis Haas machines. While the idea was to free up time on their other machines, they quickly built a reputation for being 5-axis-capable, and they now take on work that they could have only dreamed of machining before. In addition, they are currently adding 2 brand new 15,000 RPM Haas VF2s and a 4 axis Haas VF3 that are getting wired up that they will be programming with BobCAD-CAM soon.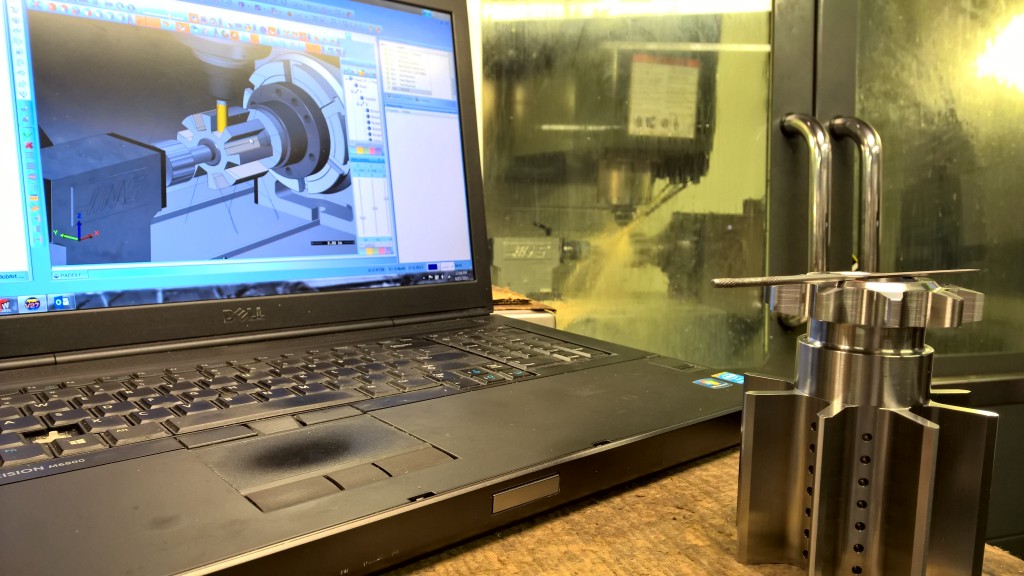 "No one made any bets on how long it would take me to pick up on programming the 5 axis but I guarantee no one would have guessed that less than a year later it would be booked for 6 months solid!" says Robey Jr.
Now, Robey Tool & Machine has become a premiere CNC manufacturing machine shop in Central Ohio offering a wide variety of multi-axis services and BobCAD-CAM is successfully helping them continue to grow their business.
Wilbur Robey Jr. | Plant Manager | 614-251-0412 | Columbus, OH | Robey Tool & Machine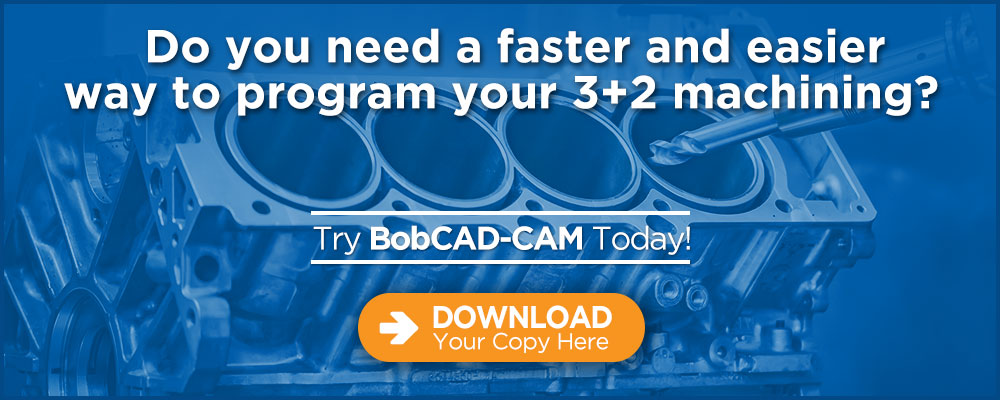 BobCAD-CAM has provided CAD-CAM CNC Software products to the global manufacturing industry for over 25 years. BobCAD-CAM software can be found to increase CNC productivity for many applications including educational and independent hobby home use. BobCAD-CAM also provides a variety of quality training products that include regional and online training classes or private sessions tailored to specific applications that can result in professional certification as well as multi-tiered technical support solutions to their service customers. Contact BobCAD-CAM directly at 877-262-2237 or 727-442-3554.