MILL TURN FEATURES
Spend more time running parts and less time programming with BobCAD's Mill Turn CNC software for Live Tooling lathes that use C-axis. Use your main or sub spindle, upper or lower turret, part catcher, tails stock, Y-axis and more with our standard Mill Turn package. BobCAD's simple wizard-driven interface makes programming quicker and easier. 5-axis turning centers that use a B-axis ( Milling head ) are fully supported, allowing for complex multi-tasking machines with up to 10 turrets and 10 spindles. BobCAD-CAM gives you the control to easily program intricate features and compound angles found on parts for medical, aerospace, oil & gas, automotive, consumer products and many more.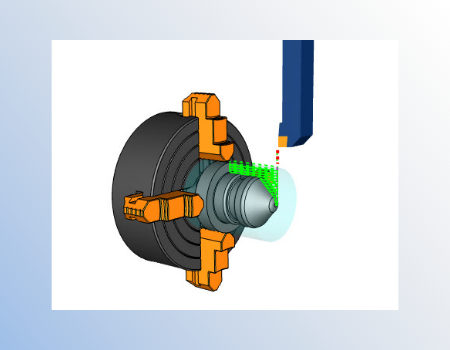 2-Axis Turning
Use toolpath operations for OD, ID, Front Face or Back Face turning with any turret or spindle.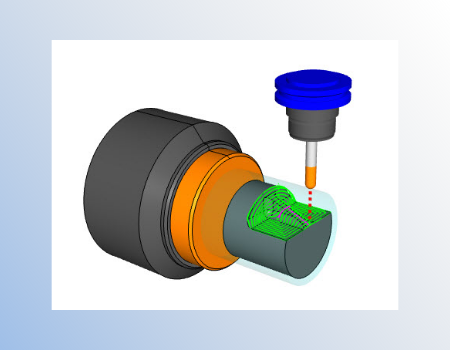 2D / 3D Milling
Use 2D and 3D toolpath operations on the Face, OD or index location of your part with more control and options than conversational or conversion codes.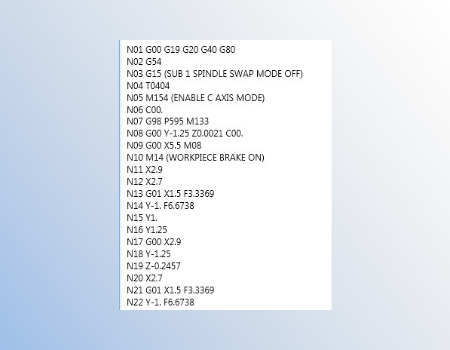 G-Code Output
Choose from Longhand code, Y-axis mode, or polar interpolation formats. This gives you the control to choose the best output supported by your machine and for your operation.
Multi-Spindle & Turret Programming
Programming on your main or sub-spindle with your upper or lower turret using BobCAD's sub-machine work-groups.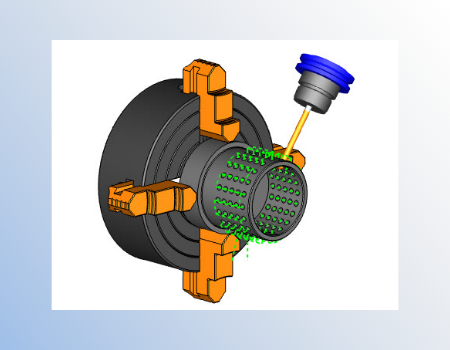 Cross Drilling
Use cross drilling to automatically find and program holes that intersect with your part's centerline. This feature eliminates the need to select holes individually.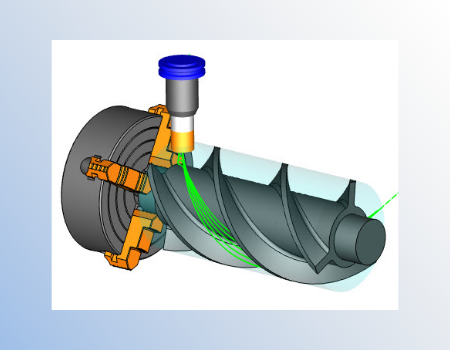 B-Axis Milling Head
Use your machine's Mill head for 5-axis positioning and contour Milling, unlocking true 5-axis programming on your Mill Turn center.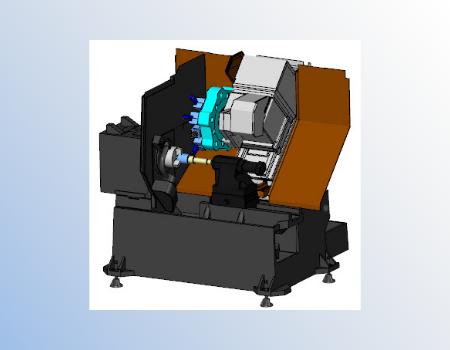 Machine Simulation
Check for collisions with your machine components, turrets, adaptors, and tooling. This gives you peace of mind that your toolpath is error & collision free.
MDI Programming
Add a custom programming block before & after tool changes or at the end of operations. Used to control turret location, part catchers, steady rests and more. Also used to store programming blocks for part transfers and other Feedback Web results auxiliary functions.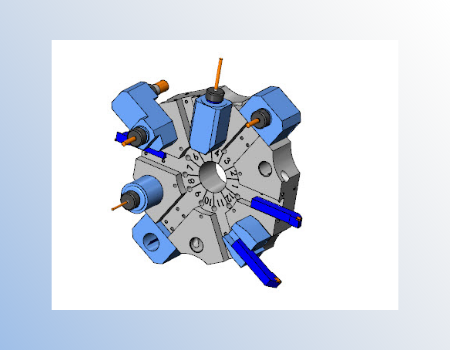 Tool Crib
Customize Tool and Adapter locations with mounting orientations. Use the shelf to store common tooling used in recent projects. Easily unmount and change station locations to optimize configurations.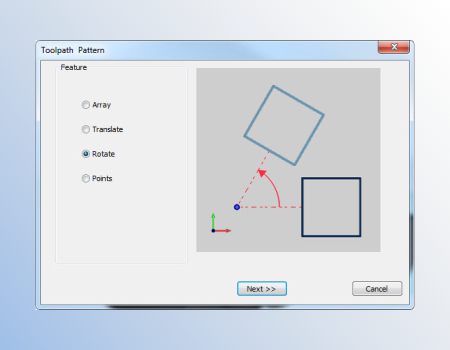 Toolpath Pattern
Make copies of your toolpath based on an array, translate, rotate or points. This allows you to program multiple instances of a single feature, setup or group.