CAD-CAM software developer, BobCAD-CAM, Inc., will host a new webinar for CNC lathe programmers to highlight CAD-CAM features that can increase programming speed and efficiency.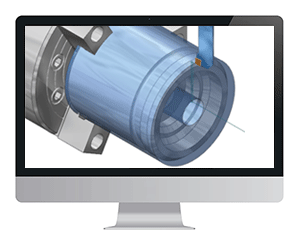 Webinar host, Cody Sheppard, Senior Technical Advisor at BobCAD-CAM, will use the company's new Version 28 CNC lathe programming software to demonstrate ways machinists can reduce time spent drawing and programming turning parts.
CNC Lathe Programming Topics:
CAD Integration – How seamless CAD to CAM integration saves time.
Part Drawing – How to draw turning parts in CAD.
CNC Lathe Toolpaths – How lathe toolpaths can replace manual programming.
Calculations – How to compute difficult angle and radius calculations within CAM.
"In a simple sense, my job is to show machinists easier ways to design and program their jobs," explains Cody Sheppard. "The new BobCAD-CAM includes a ton of advanced features with the power to save serious programming time. This webinar is going to highlight a few simple, but important, time saving features that shops will want to make sure they're using on all their turning jobs."
Host's CAD-CAM Credentials
The host for the webinar, Cody Sheppard, is a professionally certified BobCAD-CAM Software Operator with over five years experience as a Technical Advisor for CAD-CAM software. He's also completed advanced coursework through the SOLIDWORKS™ training program. His day-to-day work connects him with machinists all over the world, showing business owners, designers, and machinists how to get the most out of their CNC programming.
Webinar Details
Subject: "Reducing Lathe Programming Time"
Date: Wednesday, December 9, 2015
Time: 1:00 pm – 2:00 pm EDT


Registration will be open through the start of the webinar, or until full. Space is limited, interested parties are encouraged to sign up early to secure a spot.
New BobCAD-CAM Version 28 Software
BobCAD-CAM's new V28 CAD-CAM software launched with a wide variety of new features that offer faster drawing, smarter hole making, better surfacing toolpaths, more tool types, improved simulation, mill turn capabilities, and much more. A complete list of new features can be found at What's New In V28. 
BobCAD-CAM offers free demos of the Version 28 CNC Lathe Software on BobCAD.com.
Here are some related CAD-CAM articles you may be interested in:
Summary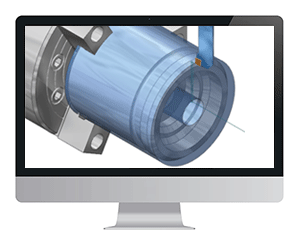 Article Name
BobCAD-CAM Hosting Webinar on Reducing CNC Lathe Programming Time
Description
Learn about features available in the new BobCAD-CAM CNC lathe software that increase programming speed and efficiency.
Author
Nick Erickson | BobCAD-CAM